The 10 figures of Canarian motorsport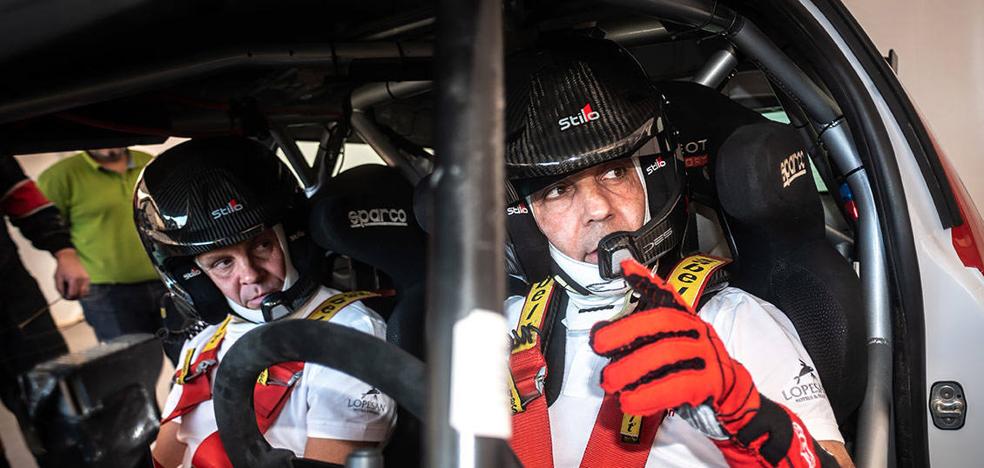 engine
Luis Monzón, Rogelio Peñate, Ángel Quintana, José Mª Ponce or Fernando Capdevila, among others, have marked a before and after of the Rallys in the Canary Islands
The Rallys in the Canary Islands They have a great tradition and follow-up by the fans. Here is a list of some prominent names in these events.
1. Luis Monzon
Born on April 9, 1966 in Gran Canaria. He wears
37 years active and it has been
twice Spanish Rally Champion in 2001 and 2013. In addition, he has participated in practically all disciplines, asphalt rallies, gravel rallies, circuits, and even motocross in his early days. Currently he is one of the most charismatic pilots in the Canary Islands.
2. Jose Maria Ponce
Born on April 11, 1955 in Gran Canaria. After 48 active years he consecrated himself
Spanish Rally Champion in 1991. It is a true icon of Canarian motorsports, with many titles on the islands, as well as disciplines with multiple cars, but, without a doubt, the BMW M3 has been part of its history.
3. Rogelio Penate
Born on October 6, 1978 in Gran Canaria. He has been active for 24 years as
co-pilottoday has
448 rallies to his name and he is, without a doubt, the most international co-driver in the Canary Islands and Spain, with competitions in practically all continents and competitions.
4. Fernando Capdevila
Born on January 23, 1956 in Tenerife. Better known as Copi Capdevila, he competed during
20 years behind the wheel and he also had his first steps in motorcycling and
he was runner-up in the World (WRC) in group N in 1991now following his career as the Head of the most successful Team in the island territory, Copi Sport.
5. Miguel Angel Dominguez
Born on July 18, 1956 in Gran Canaria. His sports career began as a co-driver from 1977 to 1985, to become a driver from 1979 to 1981. In 1985 he was the
founding partner of Escuderia Maspalomas and went on to be an organizer for 34 years.It is currently the President of the Automobile Federation of Las Palmas since 2020.
6. Angel Quintana
Born March 1, 1976.
17 years active in motorsport, within the Officers rank, always exercising in the different positions from which he holds a license, such as; Chief Technical Commissioner, Technical Commissioner, Race Director, Sports Commissioner, Race Secretary, Area Chief. And since 2019 he has been attached to the
Technical Delegate of the RFEdA. Within the modalities that are practiced in motorsports, he has been a technician in all of them, his pending subject being truck racing on circuits.
7. German Morales
Born on April 23, 1961 in Gran Canaria and has
41 years active. He started as a timekeeper in 1981, in the 90s he did the entire Canary Islands timing championship and almost all the Spanish championship events. In 2001 he started the first online timing system in the Canary Islands together with A Todo Motor.
In 2012 the Royal Spanish Automobile Federation (RFEDA) named him
President of the Rally Commission of the Spanish Championship and, since 2003, he has been
organizational helm of the Rally Islas Canarias becoming the promoter of said event in 2017 where the Cabildo de Gran Canaria recognized it as the
best event of the European Island of Sport.
8. Manuel Acosta
Born on September 12, 1949, in Gran Canaria. He wears
more than 50 years active as a pilot. Rally champion in 1974 with a Toyota Trueno group 1. Rally champion in 1976 with a Toyota Trueno group 2. Circuit champion in 2008 (Ferrari 360). And most importantly,
creator of the Single Brand Cups Toyota Starlet, Toyota Corolla and Kia Picanto, in rallies and circuit.
9. Yeray Lemes
Born on August 20, 1987 on the island of Lanzarote, he debuted in competition in 2005 with a SEAT Ibiza Cupra. He has been Champion of Spain of Rallys on Land in 2009 and has competed in more than 190 rallies.
He has participated at the highest level in the WRC Academyor in the Junior World Championship with very important results.
10. Enrique Cruz
Born on April 22, 1986 on the island of Tenerife, he debuted in competition in 2009 with a Ford Fiesta ST. He carries in his palmares until
seven regional titles of Rallys of the Canary Islands and many others of Mountain, being at present the
Reference pilot in all the competitions where he registers.