The 0, the favorite completion of the first prize of the Extraordinary Children's Draw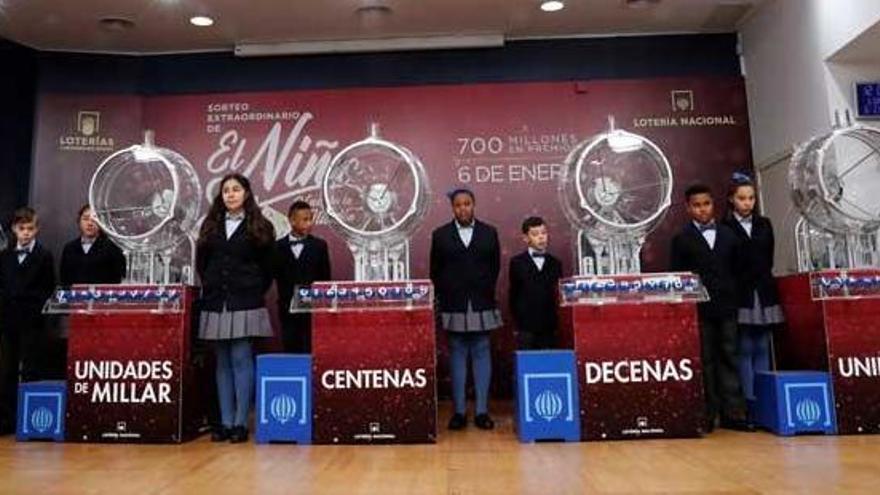 The 0 is the favorite ending of the first prize of this Extraordinary Draw of the Child, having come out on a total of 21 occasions, according to the figures provided by the Sociedad Estatal de Loterías y Apuestas del Estado (SELAE).
Also, according to data compiled by Europa Press, 0 is followed in frequency of appearance by the number 7, who has appeared 14 times, followed by number 9 with a total of 13 appearances.
At ranking of the luckiest endings is listed below number 4, which has come out 12 times (it was graceful in both 2016 and 2017), followed by the numbers 5 (eleven times, last in 2018) and 2 (eleven times, the last in 2019) and number 6 (ten appearances), number 1 (nine times), and number 8 (eight times). In last place, by frequency of appearance, it is found in number 3, which has appeared six times.
As for the most graceful places in the geography, Madrid is the one in which the First Prize has been awarded the greatest number of times (42 times), followed by Barcelona (36), Bilbao (18), Valencia (14) and Seville (10).
He Extraordinary Draw of the Lottery of the Child 2021 will distribute 700 million euros in prizes, and will be held on January 6, at 12.00, in the Draw Room of the State Lottery and State Betting Society (SELAE), by the multiple pots system.
Thus, the issuance of this traditional Christmas raffle amounts to a total of 50 series of 100,000 tickets each, at the price of 200 euros per ticket, divided into tenths of 20 euros. The total issue is 1,000,000,000 euros.