That morning at Steiner's | Culture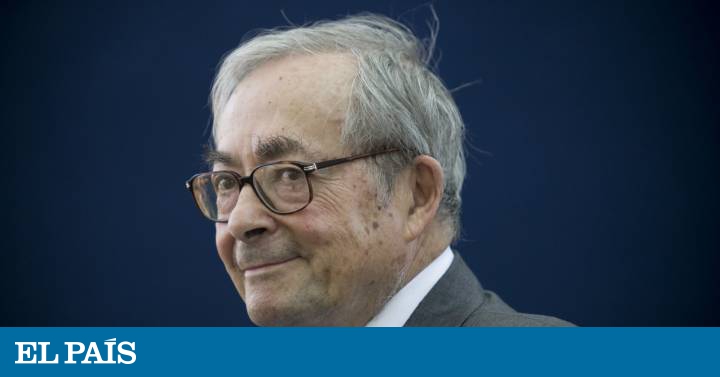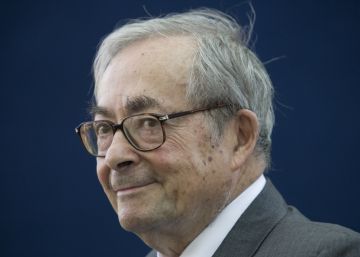 Never before - who now has to evoke the death of George Steiner - something like that had happened to him, or similar. The unthinkable: having to go around the house of the English countryside several times, outside Cambridge, where this great humanist lived with his wife Zara, before daring to ring the bell. Often the image that one makes in this life of certain people and of certain situations nullify the mood and scare like an Averno. Forecasts can be nightmares when you respect something or someone too much.
In the case of the author of 'Errata', respect had become obsession and then stage fright. And Zara opened the door, lovely, and at the bottom was Steiner, with his hands clasped and the smile on his lips and on his little eyes and on his flushed cheekbones. And that was just the real picture after two months of waiting for the unreal: that the professor of comparative literature, the reader of Latin and Greek, the wise man of Princeton, Geneva, Stanford and Cambridge would say "yes, I want" allowing access to their sanctuary - the mid-morning time - to share with him his vision of the world and his erratic inhabitant, the human being.
First it was a fax. Nothing. Then a letter. "He will not answer you," said one agoress. And one day, suddenly: "The year 88 and an uncertain health. But your visit would be an honor. With best wishes. George Steiner. "
Death and euthanasia, love and friendship, religion and its shadows, the unlimited power of money and the borders between Good and Evil were some of the issues that 'Fragments' traveled, the book recently published by Siruela and that served as a pretext - if any were needed - to try to chat with Steiner. If that morning he had wanted to, this intelligence in progress, this eminent man and this survivor of history, polemicist, polyglot, mythologist and semiologist, literary critic and analyst of those things that we know are there but we are not right to see, He could have talked about all those deep issues from an intellectual height enough that his congregation had not understood anything. He could have quoted Parmenides - one of his favorite readings every morning - and Plato, Spinoza and Kant, Marx, Adorno, a long list of thinkers and philosophers ... but in the version not accessible to the amateur of a foot, for the fan of walking to the world of ideas, we mean ... Steiner could have stepped on a balcony that had dominated for half a century, that of the magisterium of European thought, and have made his visitor crazy with misunderstanding.
But the author of The idea of ​​Europe Y Nostalgia of the absolute He preferred to go down to the mud and began to speak - in a language so accessible as brilliant that it seemed a universal Esperanto of philosophy - of how bad we are educating children, that Shakespeare would have adored the television series, of envy from some of his colleagues at the university, from the moral problems lurking in some scientific advances, from the Nazis - from the hated Nazis who persecuted their parents - from the Jews - from their beloved and admired Jewish people - from Trump ( he was wrong in his prognosis that Clinton would win), Freud and his little sympathy for psychoanalysis, "a remedy that invents his disease" ... and the flowers of the field and if I wanted a tea with pastes and of course I wanted , because one, after going around Steiner's house several times out of fear, would have stayed to live there for pleasure.
That day, "The last European", as we wanted to call him in the headline of the interview in the Babelia supplement of this newspaper, gave phrases like this: "Today's school education is a factory of uncultured", "The poem that lives in us It changes like us "," Young people no longer have time to have time "," We are killing our children's dreams "," It is a miracle that there is still Europe "," A table, good coffee and some books ... that is a homeland".
And at the end of the morning, when all that knowledge and education and friendship supernova burst into a thousand pieces, George Steiner did two things.
He said: "An essential question: do you want me to ask for a taxi?"
And grabbing the visitor's arm, he whispered, "Please, if you come back for Cambridge, come see me."