Tests to detect burundanga "are part of the rape protocol"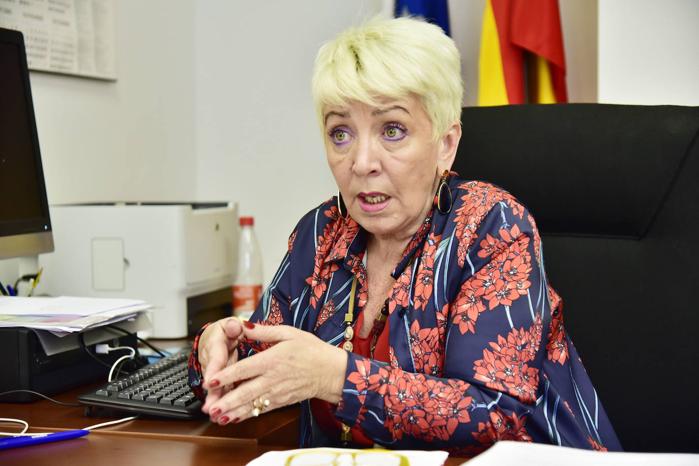 gender violence
The director of Legal Medicine explains how sampling has changed in recent years. "Before, only the first 72 hours were taken into account," he warns.
The
Superior Court of Justice of the Canary Islands (TSJC) urged in a sentence made public this Monday that
exhaust all investigative measures in cases of sexual assault to detect possible substances that subdue the victims and annul their will, the so-called chemical submission with burundanga (scopolamine). But that, says the director of the
Institute of Legal Medicine and Forensic Sciences (IMLCF) of Las PalmasMaría José Meilán, is already done in cases in which it is suspected, based on the testimony of the victim, that it may have happened:
"They are part of the protocol in sexual assaults".
protocols evolve

«The Institute of Legal Medicine and Forensic Sciences of Las Palmas
has been one of the first to have an inter-institutional protocol, in which everything from security forces agents to hospitals and us participate. We have always had protocols and we have complied with them.
But protocols, like science, evolve. A protocol from 2016 is not the same as a current one. They are quite different. Before, we considered that in a sexual assault, samples had to be taken before 72 hours had passed, otherwise they were not taken, "acknowledges Meilán.
Today, on the other hand, the director of the IMLCF abounds, «we are allowed up to seven or ten days because we can still find traces that can be analysed. In 2016 we did not.
"If the victim does not remember something, if he has woken up in a place he does not know ... It makes us think that he had altered consciousness"

Meilán refers to that year precisely because
the suspected case of a chemical submission rape occurred in the summer of 2016.
Absolution

The appeal judgment upheld the
acquittal of two young men accused of sexual assault reported by a woman in Costa Calma, Fuerteventura and draws attention to the fact that "scientific advances have shown that, contrary to common opinion,
traces of drug delivery that produce chemical submission can be detected not only in the immediate hours of sexual assaultbut also in the days and even weeks after the crime was committed.
The TSJC underlines in the ruling the importance of following the forensic medical action protocol in the face of sexual violence in the Institutes of Legal Medicine and Forensic Sciences edited by the
Ministry of Justice in 2021.
Meilán explains that this is precisely the change, that is, before it was only in the first hours of the aggression, later it was possible to go further and today even months and, in some cases, years, depending on the drug supplied because it leaves a trace in the hair. "It is not usual, but traces can be found in long hair up to a couple of months later," he says.
Absolution

The woman who reported a sexual assault in 2016 appealed the ruling that acquitted the accused, ensuring that
in a "consistent and persistent" manner, he had maintained at all times that the alleged sexual relations with both defendants had not been consensual on his partpointing to the possibility that burundanga had been supplied.
The TSJC confirms in its judgment that the ruling that
acquitted the accused for lack of evidence it was adjusted to law, but it abounds in the fact that complete or fragmentary amnesia is a symptom associated with the suspicion of submission and/or chemical vulnerability.
In 2016 it was not done

This is precisely what María José Meilán explains that the protocols contain. in the IMLCF
«If we detect that the victim in her story does not remember something or says that she woke up in a place she did not know, or that when she woke up she was missing her underwear,... This type of thing makes us think that she had an altered consciousness somehow and we're off to sampling. That was not done in 2016»he emphasizes.
"We have protocols and we always comply with them.
This province was a pioneer. We started working on the victim assistance protocol in 1980 when this was not even talked about in Spain and since 2008 we have the first signed protocol. We signed a broader one in 2015, first only for the province of Las Palmas and last year it was extended to the entire autonomous community. You cannot look with today's eyes at what we did yesterday," Meilán abounds.