Tesla chooses Germany to build its first factory in Europe | Economy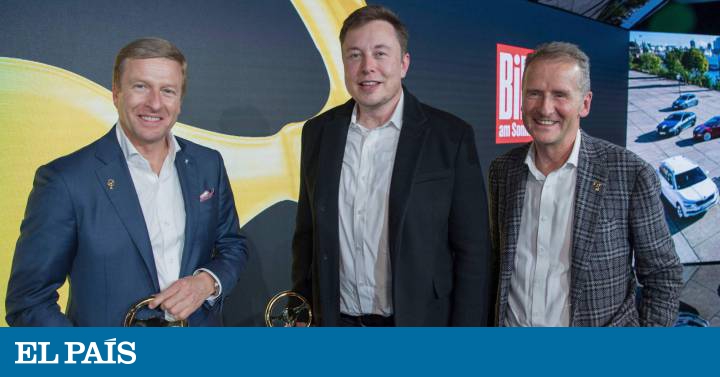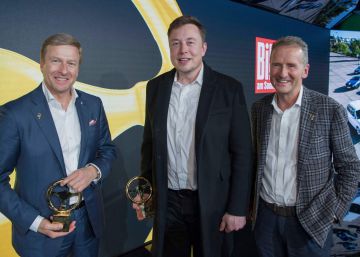 Elon Musk, the president of the electric car manufacturer Tesla, has announced that he will build his first European factory next to Barlin. Specifically, the new Tesla factory will be located on land near the new airport of the German capital, which is still under construction and unfinished.
"Tonight there is not enough time to talk about all the details and I can only reveal that it will be built near the new airport," Musk said during a business awards ceremony held Tuesday night in Berlin. "We will definitely have to set a faster pace than the one at the airport," he added, referring wryly to the late inauguration of the air terminal, which has been delayed several years.
The first production center of Tesla in Europe must be finished by the end of 2021 and in the new factory battery cells, model 3, model Y, together with a compact SUV, a model that experts believe could be converted in the company's best selling model. "We are also going to create an engineering and design center, because Berlin has the best art in the world," Musk said.
"This is excellent news for our country. We have been campaigning for this for some time in intensive conversations and with good arguments," said Brandenburg Prime Minister Dietmar Woidke. "I am glad that Elon Musk has chosen Brandenburg as our location," said the SPD politician. Berlin's Green Economy senator Ramona Pop, meanwhile, tweeted: "Those who have vision come to Berlin! Welcome to the metropolitan region, Tesla!"
Tesla's decision to build his fourth large factory in German territory was also greeted by Federal Economy Minister Peter Altmaier, who welcomed Tesla's plans. "The decision to build a state-of-the-art electric car factory is further proof of Germany's appeal as a car site," said the minister.
"Tesla will make us stronger," said Professor Ferdinand Dudenhöffer, one of the leading experts in the sector, by valuing Mark's decision more than positively. "No one can imagine Tesla in Ukraine or Poland. The German car industry will benefit from this commitment."
The new factory will be built at an industrial site in Grünheide, Brandenburg, in the Oder-Spree district, located about 35 kilometers southeast of Berlin and according to the newspaper Bild, about 10,000 new jobs will be created in the new plant.
Germany's decision to boost the electric car, with subsidies of up to 6,000 euros for the purchase of these vehicles and the plan to install up to one million recharging points in German territory until 2030 have tipped the balance so Musk has decided to open his New large factory in German territory.
Brandenburg Prime Minister Dietmar Woidke, who has been with Musk for six months, also believes that TESLA opted for Germany because of eco-energy. "We have the matter of the future, we have renewable energy in Brandenburg and this was a decisive advantage in the talks with the head of TESLA," said the Social Democratic politician.