Terradillos stops Monasterio for his words about Mónica García in 'The Ana Rosa program'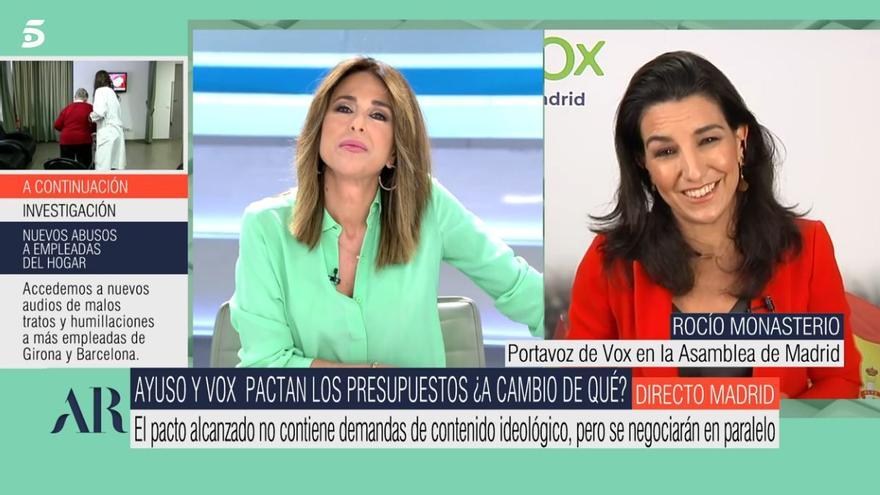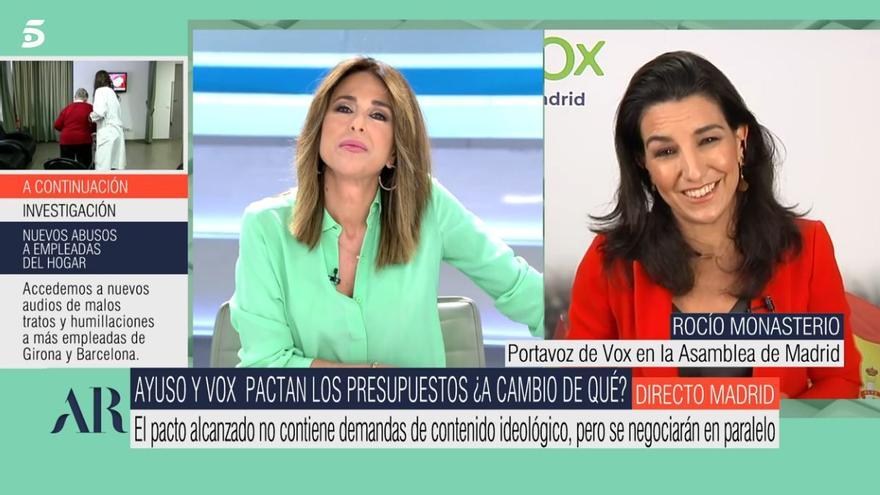 Ana Terradillos has interviewed this Wednesday live Rocío Monastery. The spokesperson for Vox in the Madrid Assembly has intervened in 'Ana Rosa's program' to try to attack Monica Garcia, leader of Más Madrid, with a few words that surprised the presenter.
"The lady of More Madrid, the doctor and mother, can go on vacation to her two houses in Cercedilla, because in the Madrid's community has nothing to do. We are here to stop cultists like them", began by saying the politics of the extreme right.
In addition, she has warned that neither she nor Isabel Diaz Ayuso will allow "their policies to prosper" in the Community of Madrid: "They can save money until they present the amendments, they have a terrible time working".
"What they believe is that you are the sectarians," Terradillos launched after listening to Monastery, who responded with laughter: "Those with the hammer and sickle are going to talk to us about sectarianism ... We already know them, we know what they bring." He then resorted to an argument widely used by his party: "We do not want his policies, which are being suffered by many countries such as Cuba, Venezuela, Nicaragua or Honduras."
"The doctor and mother who talks so much about social issues, that she goes to enjoy her homes," said Monastery in a contemptuous tone to Terradillos, who reminded her that "it is very good to be a doctor." "Anyway, it is not a trivial career. And mother is very beautiful, the most beautiful thing in this life", has aimed to settle this issue.