Teresa Ribera opens the door to tax cuts on the electricity bill to lower its price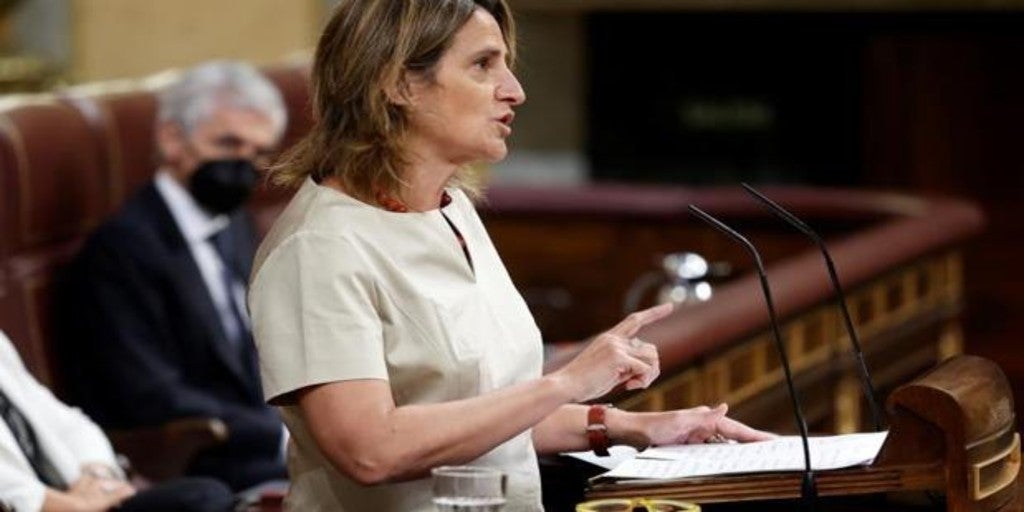 MADRID
Updated:
Keep

The fourth vice president and minister for the Ecological Transition and the Demographic Challenge, Teresa Ribera, advanced this Wednesday in the Congress of Deputies that the Government does not rule out adopting "provisional tax measures" to reduce the cost of electricity until the energy tax reform is fully addressed. In this way, in a response in the Plenary of the Lower House to an urgent interpellation presented by the PP, Ribera opens the door to a measure as it was the suspension for several months between 2018 and 2019 of the Electricity Generation Tax which taxes electricity production with 7%.
"We have already done it and we can do it again immediately," said the vice president, who also revealed that her department is working with the Treasury and Industry to increase the compensation of CO2 costs for industrial sectors by 100 million euros.
"We are extremely concerned about the evolution of the price of electricity and the forecasts of the price of gas and CO2 and their impact on the receipt of families, industry and SMEs," added the minister.
Disastrous consequences
In defense of the interpellation, the PP deputy Guillermo Mariscal reproached Ribera that since he has held the position of vice president until last June 1, electricity rose by 44% and that with the new rate there are hourly sections in which electricity has become more expensive by 73%.
"It is a reform that has brought disastrous and unfortunate consequences for families and the Spanish economy," added Mariscal, who denounced that "today at 8:00 pm the Spanish will pay the most expensive electricity in history."
Among other measures, the PP requests the Suppression and not only the temporary suspension of the generation tax, transfer the interests of the tariff deficit caused by the bubble of renewables to the General State Budgets (PGE) and that they also assume all the costs generation outside the peninsula.
In this regard, Ribera refused to transfer invoice costs to the PGE "because he pays the same and continues to benefit himself" and he defended the bill that will make the technologies that benefit from the increase in the rise in light that cause CO2 costs by not having to pay them have to compensate.
"The cost of polluting has to be paid by those who pollute and families should not pay it unfortunately by financing the enormous benefits generated by clean energy," defended Ribera, who stressed that said measure, together with the launch of the National Sustainability Fund of the Electric System will allow a reduction in the bill of more than 15%.
Finally, he denounced that "the structural problem is fossil fuels, the most expensive and those that mark the price paid for electricity," despite the fact that their use has dropped from more than 25% to 13% since 2018. "They are the ones that set those prices that scare us so much and that fall like a slab on families and the industry," he said.