Teresa Perales will return to Spain in a medicalized plane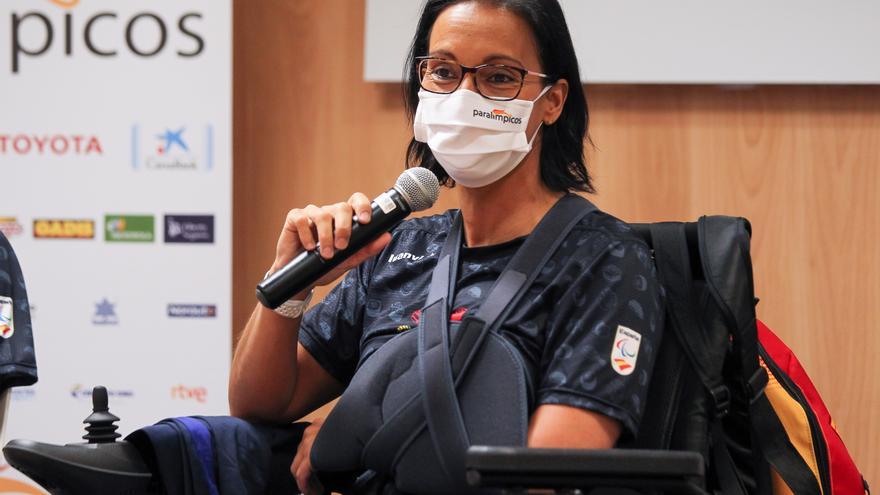 The Aragonese swimmer Teresa Perales will return to Spain in the near future, in a medicalized plane from Tokyo, and upon arrival in Spain she will be transferred to a hospital to continue with the medical studies that have been carried out since the last Sunday she had to be admitted to a hospital in Japan, the Spanish Paralympic Committee reported in a statement.
Doctors Tomás Fernández Jaén and Josefina Espejo, heads of the medical service of the Spanish Paralympic team, remain at all times with Teresa Perales at the Tokyo hospital, where she arrived last Sunday after suffering a "stress and anxiety chart" and from which they hope to leave "as soon as possible to Spain, with all the guarantees of health and safety for her."
Teresa Perales' family wants to convey its "public gratitude to the medical staff of the CPE as well as to the hospital where the athlete is in Japan, for the excellent professional and human treatment they are giving her."
From the CPE they inform that by "express wish of the environment closest to the athlete, no new information will be provided in relation to her medical condition and It will be Teresa herself or her family who will make the communications when they deem it appropriate".
The Spanish Paralympic Committee thanks "Spanish society in general and the media in particular for their interest and respect for our athlete and the magnificent support they have once again given us at the Tokyo Paralympic Games."
Teresa Perales competed in four tests at these Paralympic Games in Tokyo, in which she achieved a medal in the 50 meter backstroke and three diplomas.