Terelu's great anger when they accuse his daughter Alejandra of not having supported her during her illness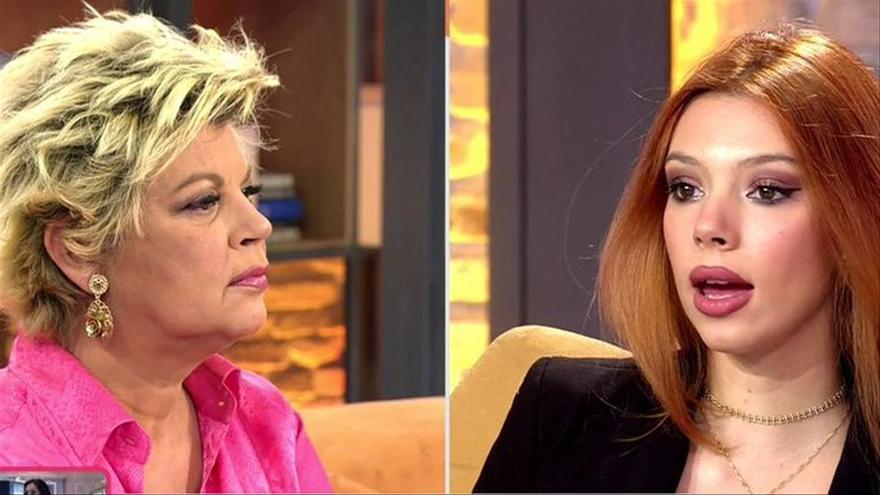 The Fields were once again the subject of conversation for another week in 'Live life'. Apart from the reconciliation of Carmen Borrego with her niece after her anger, Terelu ended up exploding again on the set of Telecinco for the comments that have occurred this week about his daughter Alejandra Rubio, which they have accused of not having been with her mother when she suffered breast cancer the second time.
It was Kiko Hernández who in 'Sálvame' advanced that there were comments about Terelu's daughter and her support during her illness. Rubio assured that he was not going to give explanations "to anyone and less to people I don't know." "I do not know who has raised this topic but it seems to me a lack of respect", said the also gathering.
However, Terelu did answer bluntly: "My disease is mine and the one who talks about it is only me as many times as I want to.", He began saying. "I will not allow a shameless thing to use my disease to attack anyone, to be clear. My illness is mine and how I have handled it is my problem, nobody else's ", said the collaborator.
Finally, Alejandra commented that at that time her work "was at night": "I had to go to work, I was with my mother when I had to be. They are very serious accusations." Terelu would interrupt him to stop all kinds of speculation: "No justify yourself to people who seek that. Those who know the truth are us ".