Tension in 'La hora de La 1' due to the question that Irene Montero did not want to answer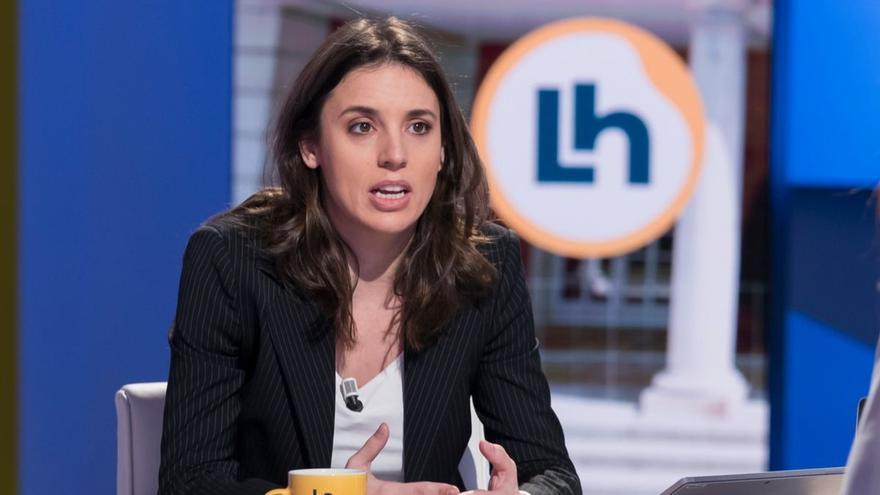 Irene Montero has starred in one of the most uncomfortable interviews of 'The hour of the 1 '. The Minister of Equality had a tense confrontation during his visit to the program with Paloma Cervilla, journalist and collaborator, after the policy will avoid answering one of the questions that was asked.
The origin of the discussion took place when the regular gathering of the program presented by Mónica López cast her doubt: "I am going to ask you about your presumed privileges. The Prosecutor's office has asked the judge to investigate whether he hired the her daughter's caregiver as a senior position with a floor of 51,000 euros. If it is necessary to investigate the presumed privileges of the Head of State, it will also be necessary to investigate in the Congress its presumed privileges ".
The question did not seem to please the Minister at all, who responded with another question: "And when it is filed, who repairs the damage?""Who repairs the damage of these covers, of those questions asked by journalists who scrupulously analyze those cases?", She added, visibly annoyed by this matter. Cervilla, for his part, wanted to answer him bluntly: "There are other cases of politicians who have also been condemned in public and justice has set them free."
Montero questioned the intention of the journalist's comment: "And what do you mean by that?" "Well, that's the same thing. Who repairs the damage that?", The collaborator replied before politics exploded: "If I'm asking you." After the insistence of the journalist, politics again dodged the matter: "Who repairs the damage when everything is on file?"
Cervilla got tired of the responses from the member of the government and informed him that he was not responding. Irene Montero wanted to debate him: "I am clearly answering you that this will be filed as other cases and infamies against United we can. Who will repair that damage of those covers, social gatherings and television hours that later do not rectify at the same level that has been published ". After that, the collaborator repeated a question up to eight times that politics never answered: "Will you support investigating the case of her nanny in Congress, or not?"