Tension between Xabier Fortes and Pablo Montesinos on TVE: "I'll play a dinner with you"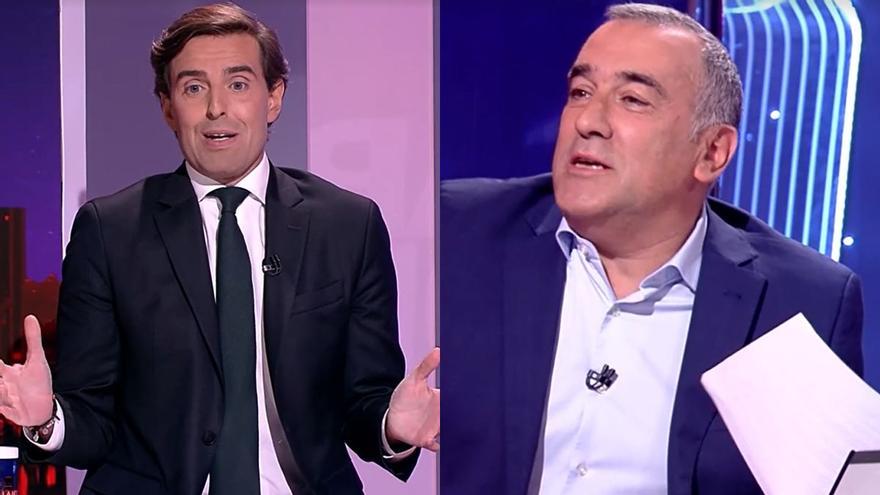 'The night in 24 hours', the current and debate space presented by Xabier Fortes, had this Tuesday with Pablo Montesinos like invited. The Vice Secretary of Communication of the PP He went to the public television program to answer the questions about current affairs posed by the journalist, with whom he starred in the occasional tense moment.
Fortes put on the table the issue of the renewal of the General Council of the Judiciary and affirmed that the European Union says that "the first thing to do is unblock." "This seems to be towards you, who have been blocking the CGPJ for three years", dropped the presenter. "It will be towards both parties," replied Montesinos, who insisted that his party is willing to unblock the situation.
"Tomorrow the Prime Minister can call President Casado, if he wants, and we can advance in the renewal of the CGPJ," he said in front of a Fortes who did not see this matter so clearly: "But with the current law in force, with what the Constitution says?".
"Well, the process is already underway. What we say to Sánchez is that, in parallel, as he himself said in the electoral campaign … I'm not going to take out Sánchez's newspaper library again, I'm going to blush even me, but said the judges had to choose the judges", assured the guest.
A statement that Fortes made no secret of his surprise: "Is it literal? That the judges choose the judges?". After Montesinos invited the program team to look for that moment "in the newspaper archive of the President of the Government," Fortes confirmed that they would do so.
However, at that moment, the popular deputy stepped on the brakes and hinted that he was not so convinced of his words: "And if not, then hey, I apologize". "But I play a dinner with you," he said with a laugh before they both continued with the interview.