Tenor Peter Schreier dies at 84 | Culture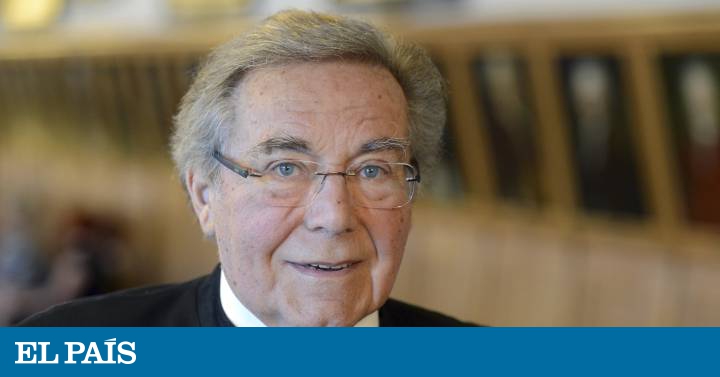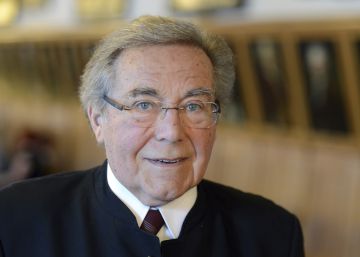 The German tenor and conductor Peter Schreier He died at 84, on December 25, at the university hospital in Dresden. The news was spread this Thursday on the website of the German tabloid Bild by journalist Jürgen Helfricht, personal friend and author of his only biography (Peter Schreier – Melodien eines Lebens, 2008). The singer had spent Christmas Eve with his family in his country house in Lungkwitz, but his delicate health deteriorated sharply on Christmas morning. A holiday so paradoxically linked to his career as a singer.
Schreier was one of the great evangelists in the Christmas Oratory, from Bach. He recorded the play with Karl Richter and filmed it with Nikolaus Harnoncourt, but he also did an excellent recording for Philips, in 1987, as director and singer. In 2005, he chose this same composition of Bach for his retirement as tenor of the scenarios. In addition, his voice was associated with Christmas for other reasons. In 1974 he recorded the most famous Christmas carol record in the former GDR, Peter Schreier singt Weihnachtslieder, with almost 1.5 million copies sold. He also stood out as an evangelist in the two passions of Bach, who also recorded as a singer and director, in the lied romantic and in Mozart's operas to form a discography that exceeds two hundred recordings. We speak of the main and most recognized German lyric tenor, from Fritz Wunderlich to the rise of Jonas Kaufmann.
Precisely, the premature death of Wunderlich, in 1966, at age 35, catapulted Schreier's operatic career. He debuted, the following year, at the Salzburg Festival, as Tamino in The magic Flute, from Mozart. And he did not miss that summer appointment for the next twenty-five years. Actually, his voice had neither the beauty of the bell nor the technique and quality of Wunderlich, but he made up for it with a strong discipline and exquisite musicality. "Mozart is the most musical of all composers. His style is natural, energetic and nobly lyrical, "acknowledged Schreier in his memoir Im Rückspiegel: Erinnerungen und Ansichten (2005). In Salzburg he sang the roles for tenor of all the main operas of Mozart, from Idamante in Idomeneo until Tito in The clemenza di Tito. And he recorded them in the seventies under the direction of Karl Böhm, in Deutsche Grammophon, with the exception of Tamino who registered for Philips with Colin Davis; some of them, like Belmonte de Rapture in the serrallo, re-registered in the nineties with Nikolaus Harnoncourt.
A native of Meissen and the son of a choir director, Schreier entered the Dresdner Kreuzchor with eight years. Its director, Rudolf Mauersberger, discovered his excellent contralto voice. And he recorded, already then, several albums as a soloist. With that choir he had his first stage experience, in 1944, as one of the Three Boys of The magic Flute. But young Schreier continued to form after his voice change. He entered the Hochschule für Musik Carl Maria von Weber, in 1956. And debuted, three years later, as First Prisoner, in Fidelioby Beethoven at the Dresden Opera. In 1961 he was already part of the company. Then he began an ascending career as a Mozartian tenor, after debuting as Belmonte at the Berlin State Opera, in 1963. La Scala in Milan, the Metropolitan Opera in New York, the State Opera in Vienna or the Colon Theater in Buenos Aires, in addition to Salzburg, enjoyed their incarnations of Tamino and Belmonte or Ferrando in Così fan tutte.
Schreier also made some sporadic raid on Wagner, which allowed him to debut at the Bayreuth Festival, in 1966, as a young sailor in Tristan and Isolde. Then, in the seventies, David recorded The singing teachers and Loge of The gold of the Rhine under the direction of Herbert von Karajan. And it was Max in the mythical recording of Poacher, of Weber, under the direction of Carlos Kleiber. Jacquino also recorded Fidelio and the role of Flamand in Capriccio, from Strauss, with Böhm. And he fulfilled, in 1988, his dream of register the leading role of Palestrinafrom Pfitzner, That was his favorite opera.
But this German tenor always considered Bach's music and lieder of Beethoven, Schubert and Schumann. In this repertoire he not only exhibited the clarity of his diction, but also the simplicity of his singing line and the silver luster of his pianissimo. Apart from the passions and the Christmas oratory of Bach, he made unforgettable recordings of Schubert cycles with András Schiff, although perhaps the milestone of his entire career was the famous Winterreise that recorded in rigorous direct, in the reconstructed Semper Opera of Dresden, in February of 1985, and with Sviatoslav Richter to the piano (Philips). In Spain we could enjoy little of his art, although some will still remember his magnificent recital in the first edition of the Lied Cycle, at the Teatro de la Zarzuela, in April 1995.
The normal decline of Schreier's voice gradually intensified his career as an orchestra conductor, which he had started in the seventies. He always related his performances on the podium with his previous experience as a singer. But it is interesting to note the influence, especially in Bach, which Nikolaus Harnoncourt exerted on him; and not so much in relation to the use of period instruments, which never interested him, as in the articulation.
In 2015, the seal Berlin Classics published a compilation on eight albums with little-known recordings of Peter Schreier To celebrate his eighty birthday. Its content illuminates many little known corners of its immense repertoire of both ecclesiastical music (Hasse, Fux, Scarlatti and Zelenka), as well as lieder from other composers (Mendelssohn, Wolf, Dvořák and Mahler), operettas (Lehár and Künnecke) and 20th century music (Hindemith, Weill, Shostakóvich, Britten and Mittergradnegger). In the libretto Karsten Blüthgen asks Schreier for the hereafter, but also for what he would do if he were born again. The tenor laughs out loud, although he answers honestly: "My faith is more oriented towards real people like Bach and Brahms." And he concludes: "I'm not sure I want to be a singer again. I have suffered a lot of stress, since everyone always expected the best of me. I could not avoid the slightest weakness and my body did not always cooperate. " The modest man speaks, but in his albums we listen to a colossal artist.