Tenerife triples hospitalizations due to coronavirus in Gran Canaria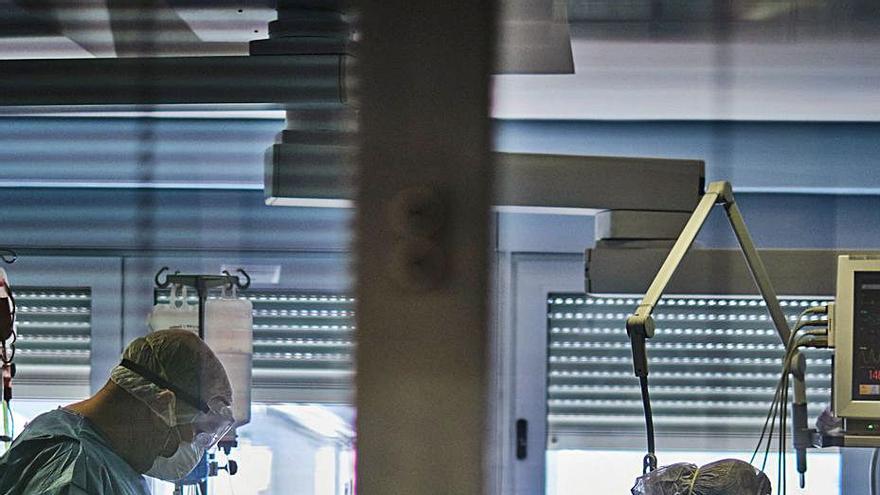 In the Canary Islands 246 people remain hospitalized due to Covid-19, of which 46 remain in Intensive Care Units (ucis). The largest number of these hospitalizations are concentrated in Tenerife, where 186 patients are counted in the health centers of the island territory, 30 of them in critical units. This is slightly more than triple that in Gran Canaria, in whose hospitals 54 coronavirus patients are recovered: 39 in the plant and 15 in the ucis.
In the Archipelago, 19,747 people have been infected with SARS-CoV-2 since the pandemic began, 144 in the last 24 hours, according to the Ministry of Health. However, active cases continue their downward trend, registering in the last day the lowest figure of the last two months, standing at 4,145. And the fact is that registrations continue to increase and there are already 15,286 citizens who have overcome the disease -163 more than the previous day-. Despite this, last day there were two other deaths due to the virus that has already claimed the lives of 316 people in the autonomous community.
Regarding the distribution of the 144 new positive cases notified yesterday by Health, about twenty of them were located in Gran Canaria, which remains the island with the highest number of infections, accumulating a total of 9,164. Of these, only 16.2% remain active. That is, 1,486 people are still infected by the pathogen, 1,261 of which are in Las Palmas de Gran Canaria, which, therefore, is also the Canarian municipality with the most Covid-19 patients.
However, Tenerife, which in the last 24 hours has added 110 new positive diagnoses, is the island territory with the greatest presence of the virus today. And it is that it has 2,522 people still infected with coronavirus of the 7,991 that have been infected during the pandemic. The capital is the one with the most active cases on the entire island, with a total of 1,013.
Lanzarote also registered new cases in the last 24 hours, specifically five with which the general count rises to 1,355. On the island there are still 51 patients with Covid-19. Fuerteventura, for its part, has accumulated a total of 860 infections since the beginning of the year by adding another three last day, according to Health. There, 66 cases remain active.
Three other new cases were also detected on La Palma, bringing the global figure to 209. On the island, a dozen citizens are still affected. In La Gomera, there are 101 people who have been infected with the virus since the beginning of the health crisis – one more than the day before – although there are nine who are still ill. Finally, El Hierro did not add any new positive diagnosis, so its accumulated figures remain at 67 and assets at one.