Tenerife girls disappearance: Torres, after Olivia's discovery: "The Canary Islands are destroyed"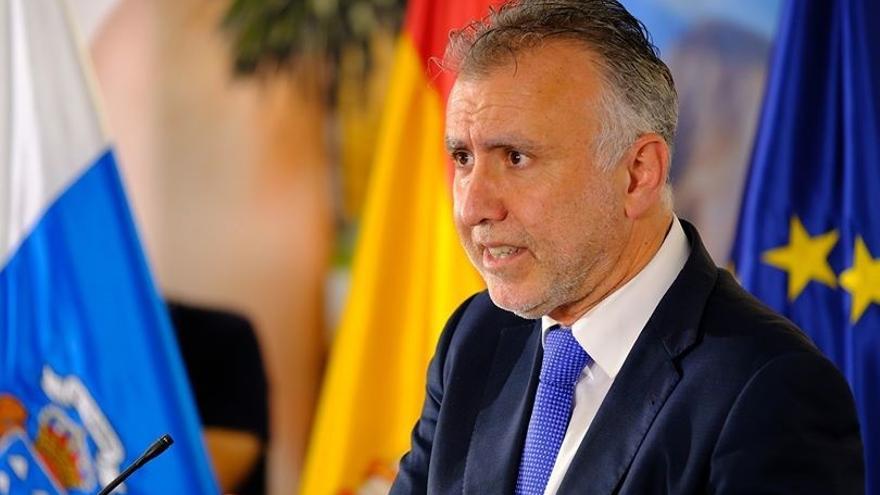 The President of the Canary Islands, Angel Victor Torres, has deeply regretted the discovery of the lifeless body of Olivia, one of the missing girls in Tenerife, and has transferred all his sorrow to the mother, to his family and friends.
"Weeks longing to receive hopeful news, and yet today the worst possible news comes to us, the one that chills our soul, about girls Anna and Olivia. All our regret, encouragement and strength to his mother, Beatriz, to his family and friends. Canaries destroyed, "he wrote on Twitter.
The titular magistrate of the Court of First Instance and Instruction number 3 of Güímar has finished at 8:00 p.m. the removal of the body of the six-year-old girl, in the absence of more decisive forensic evidence.
The judicial authority carried out the diligence at the Forensic Anatomical Institute of Tenerife, in La Laguna, where the body had been transferred at around 6:00 p.m. this Thursday.
The body was found by the underwater tracking robot of the oceanographic vessel 'Ángeles Alvariño' at noon at a depth of 1,000 meters, about three miles from the Tenerife coast.
It was inside a sports bag tied to an anchor. Along with them, another sports bag also weighed down by the anchor was also found, empty.
The body was transferred to the ground around 6:00 p.m. and taken to the Forensic Anatomy for the survey. The 'Ángeles Alvariño' continues its search in the area.
The Court had initiated preliminary proceedings in April in reference to the alleged disappearance and kidnapping of the girls, pointing to their father, Tomás Gimeno, as the main suspect.
The proceedings are declared secret and at this time the whereabouts of the girls' father and his one-year-old daughter Anna are unknown.