Tenerife gathers almost six out of ten of the new shoots of the Archipelago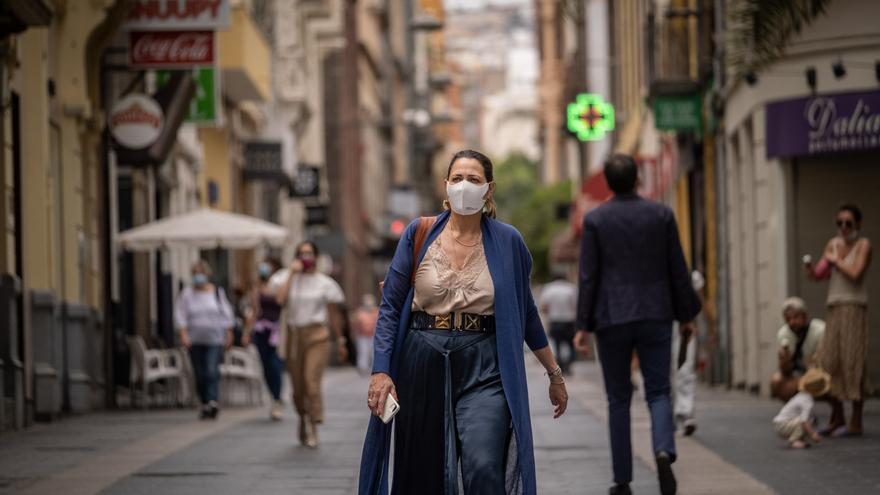 The Archipelago has registered 70 outbreaks of Covid-19 in the last week, of which 40, 57.1%, are located in Tenerife; 18 in Gran Canaria; six in Lanzarote; four in Fuerteventura; and two on La Palma. It should be noted that these new outbreaks affect 375 people and, as reported this Wednesday by the Ministry of Health of the Government of the Canary Islands, 31 of them have occurred in the social sphere; 17 at work; 16 in the family member; five in educational; and one in the sports car.
In general, all have less than a dozen associated infections, except four. One sociofamily with 17 afflicted patients and another with a work branching to the family context with 11 cases, both in Tenerife; a social one, which has also reached the family environment in Fuerteventura, with 14 associated clinical pictures; and an educational one with family branches on La Palma, which includes 11 cases.
It should be noted that in the region, another 32 outbreaks that have already been notified continue to be monitored and in some of them the number of detections has increased. Among these, the outbreak registered in the Arrecife gymnasium stands out, which already has 167 cases, and another produced in a Gran Canaria soccer club – UD Tamaraceite -, which already has 36 associated infections.
Yesterday, the autonomous community added 111 positive diagnoses in the SARS-CoV-2 infection to its statistics, in a day without deaths linked to the complications caused by the microorganism.
The outbreak detected in the Arrecife gym already gathers 167 associated cases
By islands, Tenerife added 39 cases; Gran Canaria 21; Lanzarote 45; and Fuerteventura six. On the contrary, La Gomera, El Hierro and La Palma did not record new findings.
Right now, there are 1,746 patients suffering from the condition in the Canary Islands –61 less than the day before. Since the last balance, 172 epidemiological discharges have been issued, so that there are already 53,340 people who have managed to overcome the pathology in the community.
In the hospitals of the Islands there are 219 patients with covid occupying an acute bed – eight less than on Tuesday – and 50 one of critics – three more.
Since the beginning of the health crisis, 1,122,877 Polymerase Chain Reaction (PCR) tests have been carried out, of which 3,107 were carried out during the day on Tuesday.