Tenerife concentrates half of the new shoots of the Archipelago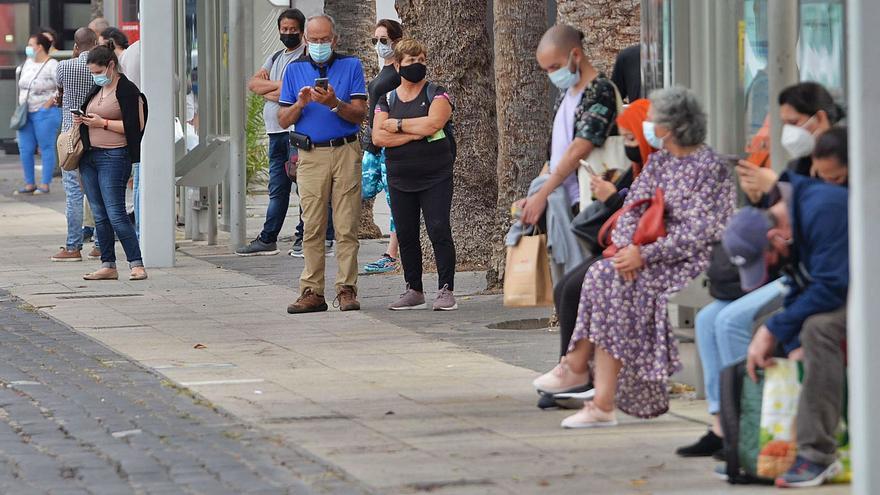 It should be noted that another 27 outbreaks continue to be monitored in the Archipelago. In fact, some have increased the number of linked infections. In this sense, it should be noted that the one notified on May 5 at the Arrecife gym already brings together 136 afflicted with the pathogen. In addition, one of labor origin in Gran Canaria already has 28 cases; a family member in Tenerife rises to 27 the number of linked detections; and another social, on the same island, reaches 25 frames.
Regarding the new outbreaks, the regional government department pointed out that the majority have less than a dozen associated infections, except for four. One social-family with 13 affected people; another produced in a soccer team –UD Tamaraceite– that has been extrapolated to the family environment and that has 11 cases; an educational one, also branching out to the family environment, with 12 infections; and another socio-family with 11 affected patients. The first two have been reported in Gran Canaria and the last two in Tenerife.
Most of the outbreaks are framed in the social sphere and have occurred among non-cohabitants
Likewise, the health administration reported an outbreak of covid in a Vocational Training center on La Palma that, so far, affects six students and two family members.
106 new cases
This Wednesday, the autonomous community added 106 infections of the microorganism to its statistics and two deaths associated with the complications caused by it. The deceased, a 77-year-old man in Tenerife and a 76-year-old woman in Gran Canaria, were affected by previous pathologies and remained in hospital admission.
By islands, Tenerife added 46 clinical pictures; Gran Canaria 42; Lanzarote 15; Fuerteventura one; La Palma one; and La Gomera one. El Hierro, on the other hand, managed to keep its data unchanged due to not finding new detections. In total there are 2,133 ongoing infections in the Canary Islands –213 less than on Tuesday–.
Right now, in hospitals in the region there are 234 patients admitted to Covid plants – three less than the day before – and 49 in intensive care units – the same number remains.
The good news comes from the highs. And it is that since the last balance, 317 have been issued, so there are already 52,109 people who have managed to overcome the condition.
Since the beginning of the pandemic, 1,104,283 Polymerase Chain Reaction (PCR) tests have been carried out. During Tuesday, 3,920 were practiced among the population.