Tenerife achieves a draw against the leader Espanyol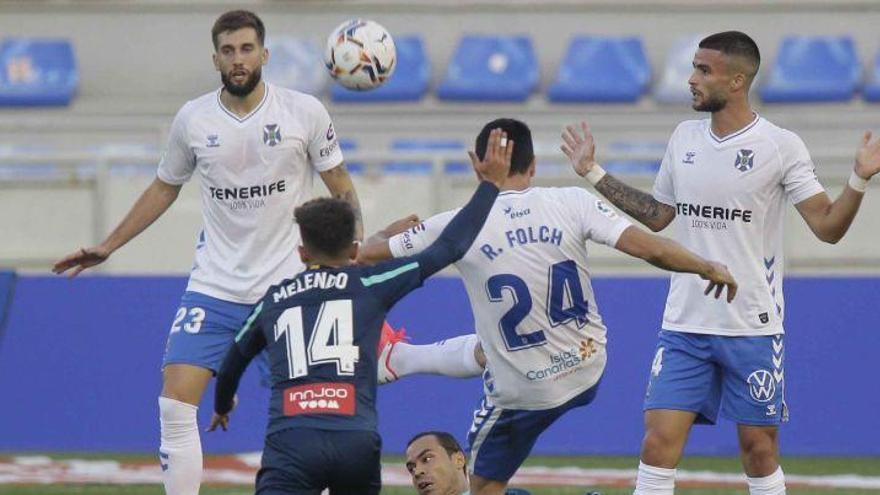 CD Tenerife and RCD Espanyol did not pass the draw in an even compromise, in which both teams made a strenuous effort to, at least, not be defeated in this entertaining confrontation.
The condition of leader of the Catalan squad intimidated so that initially the Tenerife team came out distressed enough to pose the match with some caution, but the opposite turned out, it was the Tenerife people who sought the goal with much more insistence, although without a clear shot in the final meters.
A shot by Aitor in the first minute that received an excellent response from Diego López was the first local attempt, while the visitor occurred at the edge of the sixth minute, when Raúl de Tomás tried to surprise Ortolá with a cross shot from outside the area, but the ball went off the crossbar.
After some twenty minutes of local siege, it was the Catalans who no longer speculated, by also setting in motion a precise offensive gear with which to intimidate Ortolá, but without being able to create any danger, thus concluding the first part with a frank and dangerous shot from Shashoua but without aim.
After the restart, the visitors came out onto the pitch with a much more ambitious attitude, taking control of the game very soon, although the first clear chance was for the local Nono (m.63), but his distant shot was stopped by Diego López.
The repeated attacks of one and the other to the respective goals did not materialize in the desired way, since in the majority of the occasions both defenses prevailed before the offensive attempts, thus concluding a meeting that, at least, leaves a deserved point for both squads.