Ten TV's path to achieve the Eurovision pres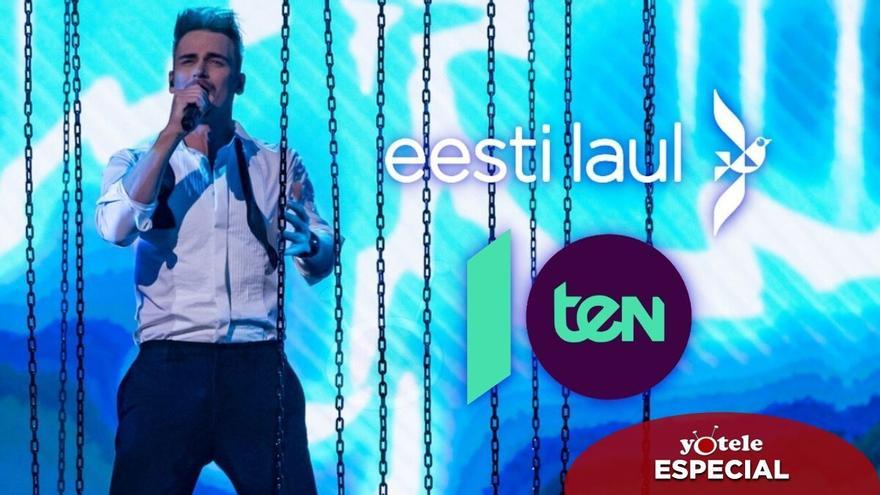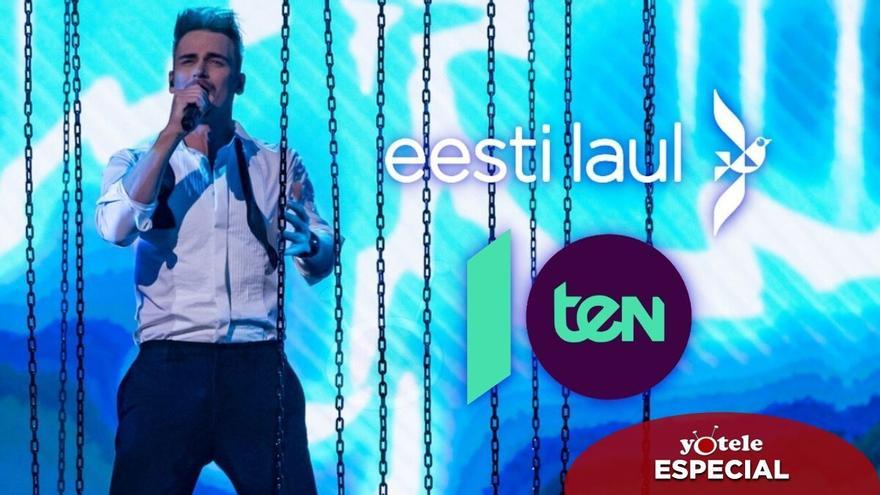 have tv opens an unprecedented open window to the world of Eurovision. The Secuoya chain broadcasts this Saturday (6:30 p.m.) the grand final of the Eesti Laul, the format with which Estonia will choose its representative in the 2022 European contest and that continues a path that began with a tweet that became so viral until it reached the point of bet on the preselectionsa eurovision content that not even the TVE had dared to give in its nearly 61-year history at the festival. "This came about by chance. We learned how this was born through a joke from our CM, and it was like that," says Rafael Herrera, director of the channel of the DTT.
"It all started with the video for 'Case Closed' that went viral from 'Spanish is spoken here' and some eurofan associated it with that. He linked to how the songs that go to Eurovision are forced to be in Spanish when, perhaps, they were in English. CM started to promote the space and started to make a ball until we said 'Eurovision in TEN'. We were aware that the festival could not be done, but something else could," says the director.
From that viral tweet, Herrera and the entire TEN TV team began to work to knock on the doors of several European television stations to get the broadcast rights, a process that was beginning for the first time and that was full of unknowns that began to resolve themselves during the journey: "We saw an opportunity because none of these formats had been broadcast in Spain. It is true that for many generalist channels it is not a long-term format because it is a single event as it is a final, but for us it was enter this world of live events with something musical and Eurovision. It is an important bet because we had not gotten into something like this, but the truth is that since we started working in February of last year we have only had joy".
To be more exact, TEN Tv's first target on this path had a Swedish name: the Melodifestivalen. The chain tried to take over the rights of the reference preselection within the Eurovision world after seeing the important social phenomenon that had originated in social networks: "We tried it in three ways because it is true that the urgency of the ball was to find out as soon as possible if this was possible. We were looking for the possibility. Originally I thought that this was not possible because we were not members of the EBU. The first thing was to search the SVT website for the commercial contact. If we saw that they did not answer, we had contact with production companies that had partners in Sweden. And thank you to say that we were not answering through Twitter, because we also did the search there, someone from Melodifestivalen production contacted us. A private message passed us by and from there we were able to contact a high-level person within the chain."
"At the end of social media, we've gotten a lot of contacts that have helped us start the conversation. Once we've seen that it's possible, we've knocked on a lot of doors. We have the agenda full of eurovision contacts", says Rafael Herrera, who adds that Melodifestivalen is always the number 1 priority of TEN Tv: "We have a good relationship with them and I trust that in the future we can broadcast it. That is why this story was born and, obviously, it is one of the quintessential pre-selections. We know it and we follow it. It's like the holy grail".
An outstanding debt with the Eurofans
The fact that the conversations between the Swedish SVT and TEN Tv did not come to fruition was an important catalyst to continue betting on the pre-selections, formats from which they have learned many things, according to the manager. From that lesson they started knocking on other doors, such as Estonia, San Marino and Finland.
Three months after that disappointment, the DTT channel announced that it had reached an agreement with Estonian public television for the broadcast of the Eesti Laul 2022 grand finale: "We felt that we had disappointed many people because some people accused us of playing with the feelings of the eurofans, when it wasn't. We played with our own feelings. We believed for many hours that it was possible. We didn't receive an immediate no, but there were several things that, in the end, were not achieved. And indeed, it was not an immediate 'refusal', because we have achieved the Eesti Laul and the UMK, but it is true that we felt indebted to them".
"For us it is very attractive content that I hope will be the beginning of a long history within Ten TV. We are not afraid that another channel will bet on this type of content, but we have opened the ban not only in Spain, but in Europe, and obviously, Eurovision does not belong to anyone. It goes beyond audiovisual rights or a person. It has to be from all over the world. Of eurofanes, of lovers of the musicof any viewer in general...", affirms Herrera, who also speaks of this bet as a "milestone" in the history of television in our country, taking the preselections as a Champions League or a world: "This opens a very interesting path, not only for us, but for TVE or for any other channel".
"Many people will say who is going to be interested in the rights to a live pre-selection of some Estonian songs outside of Estonia. Obviously it is not a thing that can usually happen. I think that thanks to us many channels are going to consider that their galas can be broadcast on other European channels and try to win over fans to our songs ahead of the festival. I believe that we must take advantage of this opportunity and support all those initiatives of all those chains that want to bet on this type of content. That's why I'm not afraid. I wish I could have all the presets that I think there are, but maybe another chain can, and nothing happens. I will be proud to be the first to have done it. So, there will be our medal and footprint", adds the director of TEN Tv.
During the conversation, Herrera emphasizes that Ten TV does not want to steal the spotlight or compete with TVE, the channel that participates in Eurovision, to which they will always lend a hand to row in its favor: "The more interest is generated because of the Eurovision final they broadcast, it's better for them. We have come to add prominence because, in the end, we are not going to broadcast the festival. We are going to help fans of Eesti Laul or UMK visit the broadcast made by TVE in May. In social networks we have always thrown a cable. It is rare that a chain recommends seeing another but it is that really, in the end, the competitiveness in a festival, which is very positive, in which diversity is celebrated in many ways and the union of countries is like there is no competition. Let's stay with the positive. It is a historic moment and you have to be there to enjoy it because we don't know if next year will be like this. Maybe next year there will be another pandemic and the plans go to fret".
A bet with which you want to go further
The idea of ​​Ten TV is not to stay in the preselections that it will broadcast this year, but to go much further: "Our strategy for Eurovision, if the circumstances are suitable once we have the results of the preselections that we are going to broadcast, it is to knock on all the doors and say that this is possible, selling it as one more showcase to publicize the songs of other countries. It is true that those who do not follow Eurovision on a daily basis reach the final without knowing very well the stories of those songs. I think it is enriching to have prior information. What we have to achieve is that there are more followers of the Festival".
"It is not impossible, but it would be very difficult for them to take away our rights if we want to repeat. We have planted this so that it is recurring every year. Obviously, if we see that it does not work and the effort is a lot, then maybe we do not have as much support to renew. In principle, everything is planted so that it grows for next year and grows with more countries", says Rafael Herrera.
In the absence of knowing the results in audiences and in the Eurovision classification, what is certain is that Ten TV begins to broadcast the preselections after its share has increased by 58%, a growth that they hope to consolidate with this bet: "It is going to be a hanger that will help us to present the Eurovision content with more desire. It is the acid test of knowing if we are capable of doing something relevant with these pre-selections in Spain. It is a challenge for us. In terms of communication, obviously, it is only giving us joy. When we broadcast a preselection promo, they are usually the most viewed promos on the channel. That means that there is interest and call. Obviously we want to carry this over throughout the year and into subsequent years. Ten is here to add Eurovision and the festival is adding us. Ten is the chain of the possible. At the moment, nothing is left for us. Why don't we go for more?".