Ten things we have begun to do in the last ten years thanks to technology | Innovation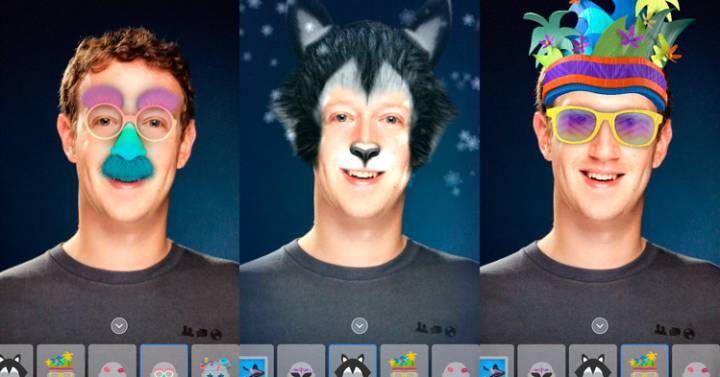 About to start the third decade of this century, we look back to see how technology has changed the way we interact with the world in our day-to-day lives. During the last ten years, artificial intelligence, augmented reality, the internet of things and new forms of consumption and mobility have influenced our habits and customs. These are some things we do now thanks to technology and that a decade ago were unthinkable.
Talk to inanimate objects

Seeing people talking alone on the street continues to attract the attention of many, but it is increasingly common to find users looking face to face on their mobile and telling their stuff, recording stories for Instagram or audios that will be sent by WhatsApp. Although these scenes are part of the daily lives of thousands of people, it is something that we would not have imagined ten years ago: until October 6, 2010, Instagram did not even exist and the stories it would take six more years to arrive.
We could understand that, although it is a new use of the mobile, users are communicating with other people through the device. But if we go one step further, we see that the habit of speaking directly with the device has also spread: who is Siri if not? Who answers when you ask Amazon Echo what is the weather like? The inanimate object you have in your classroom is who deciphers what you say thanks to the natural processing of language, data analysis and artificial intelligence. There are those who anticipate that, "Soon, voice assistants will be more important than smartphones".
Save time and dislikes by unwinding the headphone cable
One of the trends that has developed exponentially during these years (although it already existed previously) and that has contributed to seeing people talking alone on the street is technology bluetooth. This form of connection makes it possible to connect several devices remotely and terminate the cables. Taking this basic idea, Apple launched the Airpods in 2016, wireless headphones that are charged via USB. This advance makes the consumption of multimedia content on mobile phones more comfortable. But everything comes back again and again: one of the main complaints of users is that wireless headphones are very easy to lose. So, a few months ago someone had the great idea of ​​proposing the definitive invention so as not to lose the Airpods: connect them to a cable that connects them and keeps them safe. That is, turn them back into a wired headset.
This has been the decade of changes in mobility in cities. Now cars can be their own, shared or rented for minutes; Taxis can also be Uber or Cabify and to get to work you don't just take a bus or the subway, also a bike or an electric scooter. During the last two years, companies that offer scooter services have grown like mushrooms and the scooter has gone from being a children's game to another means of transport with which some adults go to work.
If ten years ago the smartphones they could barely do more than one thing at a time (the main novelty of the iPhone 4, presented in 2010, was multitasking, that is, being able to listen to music while reading Twitter) the idea of ​​linking them to our bank accounts and using them as credit cards It didn't even fly over our heads. The digital transformation of banking institutions and the emergence of startups specialized in fintech has made it possible, during these ten years, that we can access our money through mobile phones, make transfers, use it as a credit card and even send money through WhatsApp.
Connect to the internet through the TV (or the fridge)
It was already a milestone that the Internet transcended from computers to mobile phones: at that time a wide range of possibilities was opened before us that has not remained there. The internet of things has made it possible for us to live surrounded by connected objects: from televisions to refrigerators that make your purchase, toothbrushes that analyze whether you do it right or wrong or smart mirrors. This connectivity of the objects has also opened some security and privacy gaps: the more things connected to the internet around you, the more possibilities there are for you hack.
Take a broom robot as a pet
Despite the more or less widespread fear that the robots are going to take away our work, for now we are becoming friends with him. We have started with those who make our lives easier and who help us with housework, such as broom robots that track the floor of our homes and vacuum what they find. They are programmable and work through a mobile application. Machines such as the washing machine, the dryer or the dishwasher have long made our lives easier, but now technologies such as automation and machine learning give life to intelligent devices.
Monitor your pulsations while running
Hand in hand with gyms and fashion running A whole range of health devices has arrived aimed at the continuous monitoring of those who play sports. The pulsations, the fat burned, the stairs climbed, the steps taken. These devices can quantify different variables of physical activity and give a more accurate picture of how and how much we moved than a few years ago. However, now experts are wondering if users really need to have all the information their body is generating and how it affects them. In addition, health data are sensitive and have become one of the main targets of cybercriminals, who can collect and sell them.
Plug the car into the light
The way of feeding cars has been changing over the years but it has not been until this decade, along with the development of environmental awareness, when alternative and less polluting forms of food have been sought. Although there are several obstacles that are preventing the popularization of electric cars (such as lack of autonomy or price), there are more and more brands of vehicles that manufacture hybrids and electric and public institutions that give aid to extend this form of transport .
Watch series marathons in streaming without hacking
As we have seen, over the years smart TVs have become popular, which have made it possible to access applications such as Netflix or HBO through the internet. This implies unlimited access to all the series and movie content available on their platforms and has opened a new business model: they started as repositories and have become producers. It has also changed the consumption habits of viewers, who have gone from looking for content on pirated websites to pay a flat rate, turn on the TV and choose what to watch.
Need a new object that is neither computer nor mobile
The iPad came into our lives in 2010, when nobody thought I needed an intermediate object between the smartphone And the laptop. However, like every device that is born from Apple, it took little to become popular and provide new solutions to problems such as working from an airplane. Now it is used both for work and for watching series or playing video games. We have looked for utility to something that ten years ago, nobody needed.
. (tagsToTranslate) ten (t) thing (t) have (t) start (t) do (t) last (t) year (t) technology (t) connect (t) internet (t) tele (t) watch ( t) series (t) streaming (t) talk (t) inanimate object (t) (t) be (t) usual (t) action (t) enter (t) life (t) decade



Source link