Ten new Roman camps found in Galicia and Asturias | Culture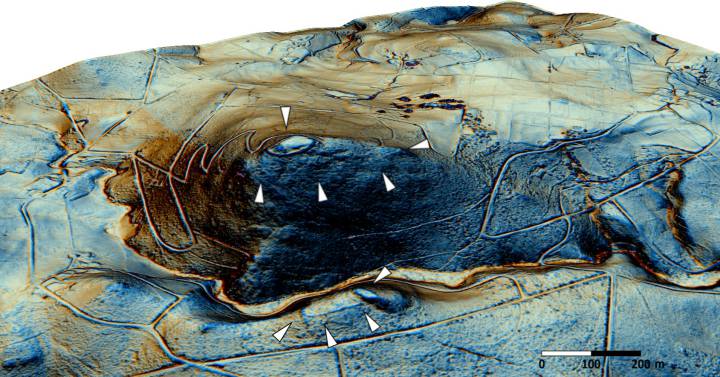 The Roman Empire built a dense network of camps to placate the uprisings of the north of the Peninsula between the years 29 and 19 BC, fighting that is known generically as Asturian wars. Now, Roman Army, a scientific collective that studies the presence of Rome in the Northwest of Spain, has quantified in 22 the military settlements that Rome built, of which half were completely unknown, including two of enormous dimensions – more than 20 hectares – which housed up to 14,000 legionaries each in Viana do Castelo and Lobeira (Ourense). To locate them the LiDAR technology (Light Detection and Ranging), which allows to radiograph wooded areas or dense vegetation. Magazine Mediterranean Archeology and Archeometry He has just made public the work of this association that "offers a radically different and new scenario about these military fortifications and the way military deployments were made."
The hypothesis posed by the researchers in their work is that "almost all the archaeological sites analyzed had a temporary or seasonal occupation, were very adapted to the surrounding terrain and adjusted to the dimensions of the military contingents they were going to host," he explains. José Manuel Costa, from the University of Santiago de Compostela. That is, they responded to a perfect planning and adjusted to the war needs of the moment.
Investigators have finally determined five types of military settlements. By dimensions, the smallest occupied between 1.5 and 2.5 hectares and could accommodate up to three cohorts, about 1,500 men maximum. They have been found in O Penedo dos Lobos (Manzaneda, Ourense), Cova do Mexadoiro (Trazo, A Coruña), Coto do Rañadoiro (Carballedo, Lugo) and Alto da Pedrada (Arcos de Valdevez, Viana do Castelo).
The mediums occupied between 4 and 7 hectares and housed some 4,000 legionaries. These had vexilationes (detachments) with great tactical autonomy to repel possible attacks. They were located in Cabianca (Láncara, Lugo), Campos (Vila Nova de Cerveira, Viana do Castelo), A Cortiña dos Mouros (Cervantes, Lugo / Balboa, León) and Santa Baia (A Laracha, A Coruña).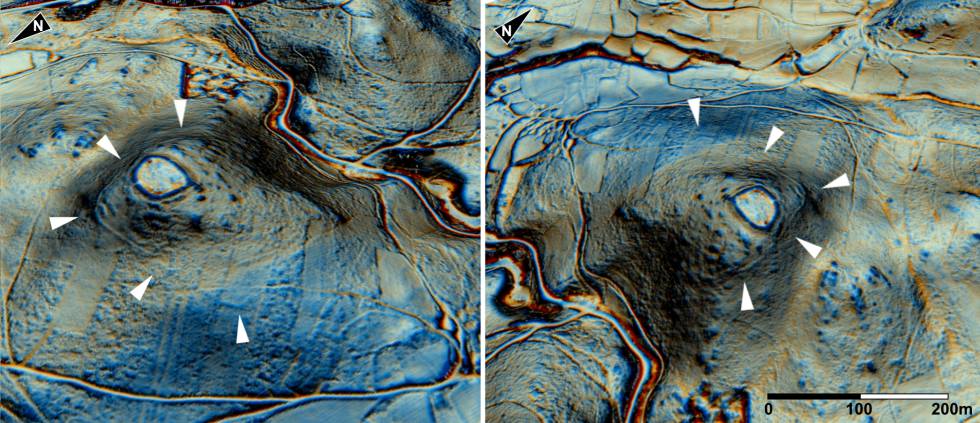 The large (10 to 15 hectares, which hosted a full legion, some 6,000 men) had "great operational independence, in the manner of a contemporary brigade," says Costa's work, Joao Fonte and Manuel Gago. They were built, mostly in the eastern part of Galicia, specifically in the mountains of Chá, Medorra (Sarría, Lugo) and Ventín (Pol, Lugo), A Penaparda (A Fonsagrada, Lugo / Santalla d'Ozcos, Asturias) and O Cornado (Negreira, A Coruña).
The fourth type was composed of the so-called "huge dimensions", about 20 hectares. They gave shelter to "authentic army corps of up to 14,000 legionaries." They have been located between the Limia and Miño rivers, in Lomba do Mouro (Viana do Castelo, Ourense) and Chaira da Maza (Lobeira, Ourense).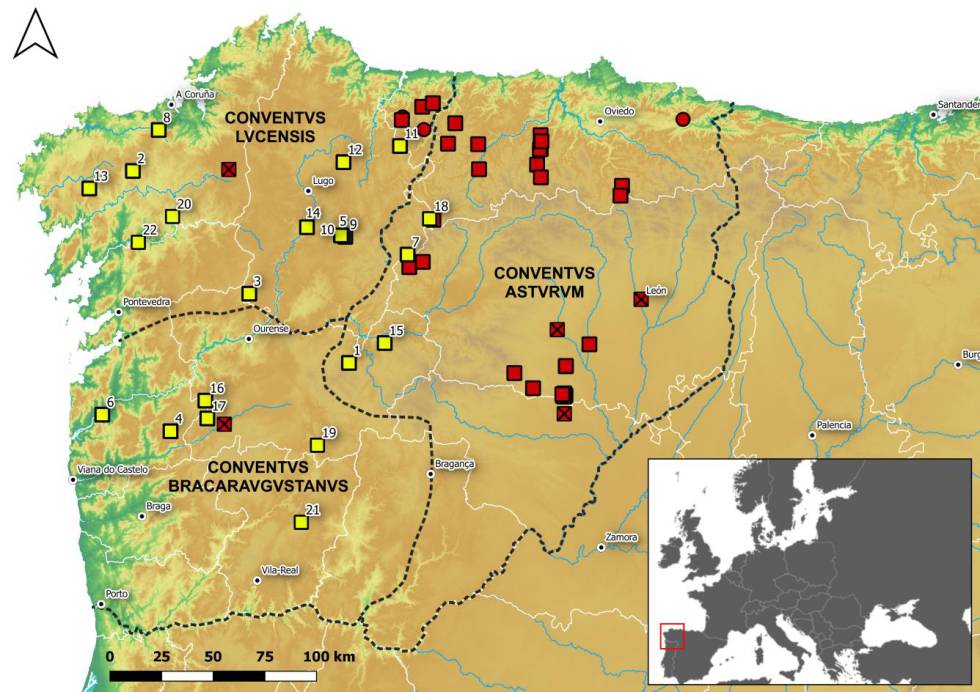 A fifth type is represented by castella or small fortifications. These have been located in A Recacha (Navia de Suarna, Lugo), Outeiro de Arnás (Verín, Ourense), O Castrillón (Touro, A Coruña), Alto de la Cerca (Villa Real) and O Castelo (A Estrada, Pontevedra) .
"The investigation has allowed mapping, therefore, a series and variety of evidence that resonate strongly in a silent territory, which opens the door to a radical transformation of traditional historical narratives concerning the conquest and integration of these territories by Rome" , the experts conclude.
. (tagsToTranslate) find (t) ten (t) new (t) camp (t) roman (t) galicia (t) asturias (t) archaeologist (t) draw (t) major (t) map (t) fortification ( t) legionaries (t) legionnaire (t) know (t) northwest of the peninsula



Source link