Ten great 'britcoms' to watch in 'streaming'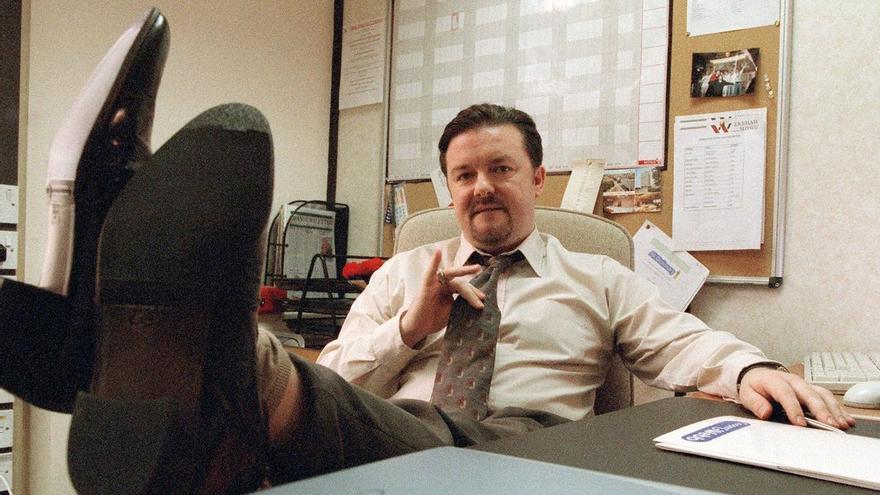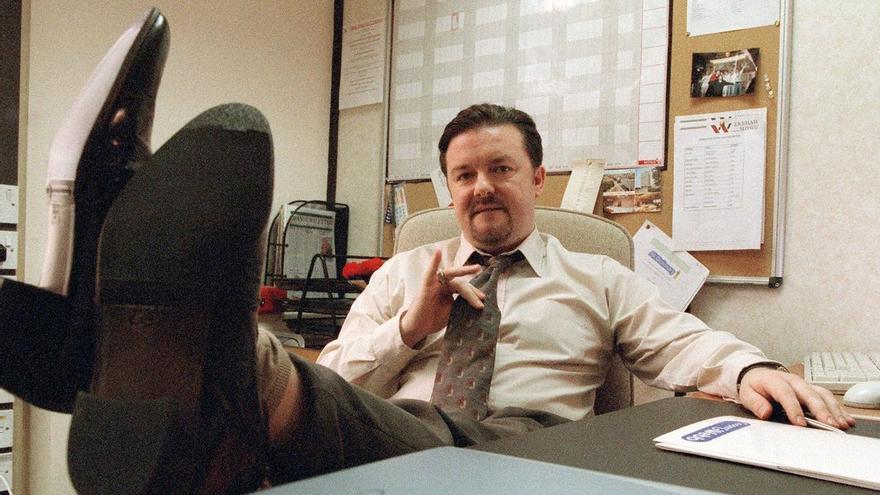 1. 'Fawlty Towers' (1975-1979), a landmark farce
John cleeseOne of Monty Python's geniuses, he was so fascinated by the bad manners of a certain Turquoy hotelier that he wanted to dedicate a series to him. The Black Knight played Basil Fawlty, fearful with his wife Sybil (Prunella Scales), but rather unfriendly with his customers and employees, such as the waiter Manuel (Andrew Sachs) or the waitress Polly (Connie booth, co-creator of the series and wife of Cleese, although not already in the second season). The famous English decorum is blown up every minute. Available on Filmin (from Tuesday 10th).
2. 'Yes, Minister' (1980-1984), strange and hilarious couple
Margaret Thatcher was wrong about many things, but not in publicly celebrating 'Yes, Minister'. The creation of Antony jay Y Jonathan LynnA future cultivator of Hollywood comedy ('My Cousin Vinny', etc.), he was a brilliant exploration of the distribution of power in the British political establishment. Few odd couples on TV like Jim Hacker (Paul eddington) and Sir Humphrey Appleby (Nigel hawthorne), that is, the well-intentioned new Minister of Administrative Affairs and that Machiavellian permanent secretary. Available at Filmin.
3. 'The black viper' (1982-1983), lessons in (false) history
In the best performance of your career (with all due respect to Mr. Bean), Rowan atkinson He gave life to a character first cowardly, then more arrogant and skilled in insult, who made his way through different moments in history, at the rate of one per season. The last three were written in four hands by Richard Curtis (not long before 'Four Weddings and a Funeral') and the great Ben elton (not long after 'The young ones'). Hugh Laurie, Stephen Fry or Miranda Richardson completed its distinguished cast. Available at Filmin.
4. 'The Office' (2001-2003), everything stopped being the same
Ricky gervais Y Stephen Merchant They went from Don Nobody (if they were allowed to do the series, it was because it was cheap) to heroes of British comedy with this mockumentary about everyday life in a regional office of a paper company. At the center of the action, the indelible David Brent (Gervais), a boss who wants to be charismatic and funny on camera without having the least talent for it. Those dead time jokes and that constant shadow of shame marked the modern sitcom. Available on Filmin (from Tuesday 10th).
5. 'The Thick of It' (2005-2012), the art of insult
Armando Iannucci (future creator of 'Veep') applied his fierce satirical gaze to the British Government and, specifically, the Ministry of Social Affairs and Citizenship. Peter capaldi he dropped the most original insults as Downing Street's troubled communications director. It is a clear precedent for 'Succession': bad people making bad decisions, a restless camera … In fact, the creator of that one was hardened as a scriptwriter (he even wrote the first episode), Jesse armstrong. Available on Filmin (from Tuesday 10th).
6. 'The computer scientists' (2006-2013), classic 'geek'
Before throwing his career overboard with so much anti-trans activism, Graham Linehan was a funny guy, gifted at making a smile. We are talking about the creator or co-creator of 'Father Ted', 'Black books' or 'The computer scientists', a kind of 'The office' in a geek version, but with a classic sitcom format: it was recorded with the public in front of it. Two computer scientists with few social skills, Roy (Chris O'Dowd) and Maurice (Richard Ayoade), they were seen first and then they hit it off with Jen (Katharine Parkinson), new boss somewhat posh and … little computer science. Available on Netflix.
7. 'Detectorists' (2014-2017), semi-hidden gem to claim
She won a BAFTA and is much loved in the UK, but here this creation by Mackenzie crook, better known as the Gareth from 'The office', yeah yeah, the same one whose favorite group was Mike & The Mechanics. In the fictional town of Danebury, north Essex, Andy (Crook himself) and Lance (Toby Jones) spend their most precious time detecting metals with their colleagues at the Danebury Metal Detecting Club (or DMDC). A deliciously slinky and comfortingly warm comedy about masculinity. Available on Acorn TV.
8. 'Catastrophe' (2015-2019), penalty pair
Someday we will celebrate the work of Sharon horgan as a renovator of gender roles in comedy and, indeed, comedy in general. 'Catastrophe', co-created by herself with Rob delaney, is a novelty plausible 'romcom', raw and tender at the same time, in which the characters can do nasty things without letting us stop loving them. An Irish (Horgan) and an American (Delaney) become a couple after she becomes pregnant as a result of their frenzied affair. Available at Movistar +.
9. 'Crashing' (2016), Waller-Bridge before 'Fleabag'
As everyone has already seen 'Fleabag', we are left with the previous series by Phoebe Waller-Bridge, in which she was already rehearsing a bit the provocative character of her most famous creation. In the series, with few but brilliant episodes, PWB is a twenty-something who makes life impossible for her roommates, or rather, an abandoned hospital: hearing you sing truths while playing the ukulele is her favorite sport. Do not confuse this 'Crashing', by the way, with the Pete Holmes series, although that is not bad either. Available on Netflix.
10. 'Stath lets flats' (2018-), this real estate agent is a wreck
And speaking of 'Fleabag', this is the series that famously beat the aforementioned and another classic, 'Derry girls', at the 2020 BAFTA television awards. But the matter remained between friends: the creator and star of' Stath lets flats' is Jamie Demetriou, the boy from the 'Fleabag' bus, here overflowing like a real estate agent of Greek and Cypriot roots who has not done any merit to have his job, only to be the son of the boss. His limited talent as a salesman is comparable to his null social skills; the case also of almost all his office colleagues. Available at Filmin.