Ten children's books to give equality at Christmas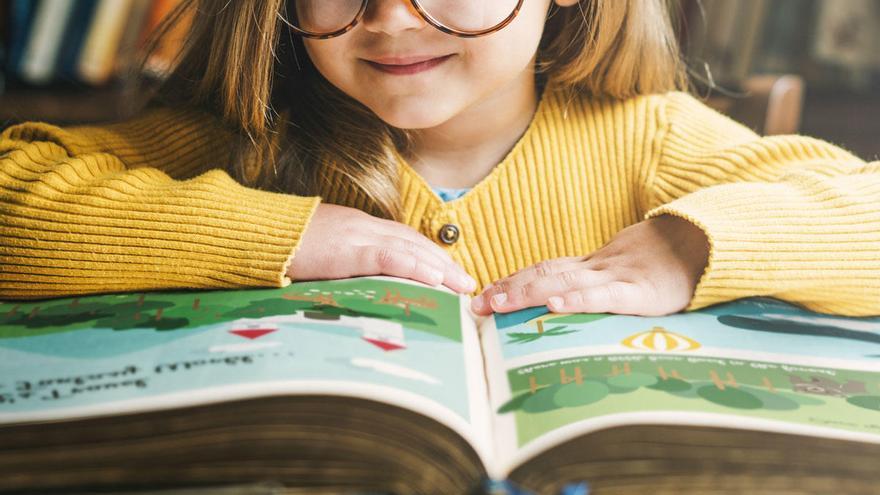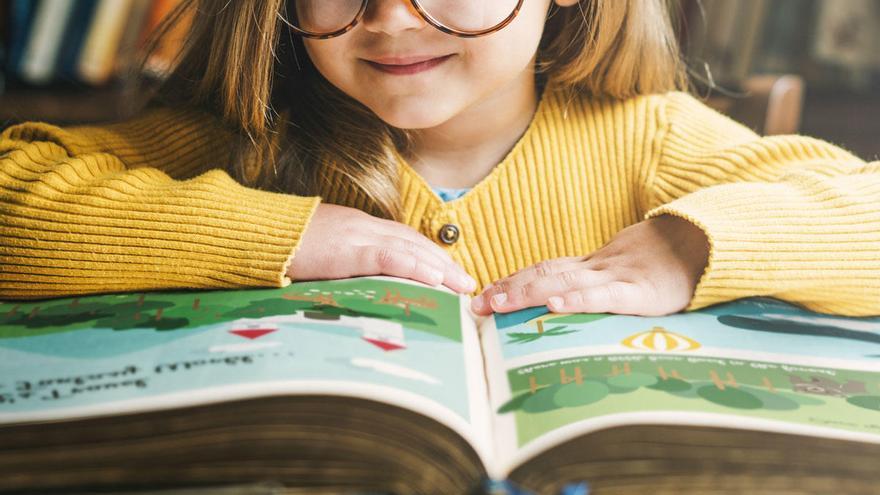 "Every time there is plus children's literature that respects the rules of the game of equality ", celebrates from number 27 Calle del Pez Marina Sanmartín, one of the bookstores of Cervantes y Compañía, which recommends ten children's books to give equality during this Christmas. Although, it recognizes and applauds , there are already more than ten titles.
As a bookseller, she tells, knows and bets on books that incorporate equality as a fundamental element. The importance that the stories read by the smallest of the house are built on this axis is that, explains Sanmartín, "literature builds the world and childhood is a fundamental stage in the construction of the individual, since what is assimilate at this stage will mark their adult life. "
The good news, as he has shared with Efeminista, is that lately more and more clients are interested in this content and children, many times, "take it for granted."
In this sense, and used to making recommendations at the bookstore, Sanmartín gives ten ideas of very careful books in which both the writing and the illustration "intend to convey that message of gender equality and equality before difference", and they are:
Small & Large Collection
This pioneering collection of illustrated biographies approaches great figures in the history of the world of science, art, music, literature or activism. In it you can find volumes dedicated to the architect Zaha Hadid; the fighter against racial segregation rosa Parks; the fashion designer Vivienne westwood; the author of "Frankenstein", Mery shelley; the Swedish writer and creator of Pippi Longstocking, Astrid lindgren; the iconic teacher Maria Montessori; the most universal flamenco dancer known as "La Capitana", Carmen Amaya; or the abolitionist leader born into slavery who managed to flee to the "free states" of the northern United States, Harriet tubman.
This collection of Alba Editorial, which has already been translated into thirty languages, flees from cliché characters and brings to light women silenced in history. In addition, the publisher has released a line of biographies on cardboard, "My first Little & Big ", dedicated to babies and children from one year.
Pink Monster
A classic that remains one of the favorites for these dates despite having been published seven years ago, specifically, in 2013 after winning the Apila Primera Impression Award. "Pink Monster", the first book by the author and children's illustrator Olga de Dios, is about a story about the value of diversity and respect for the different. A cry of freedom that can be read from 3 years and that has already reached fifteen countries.
Leotolda
Also from 3 years is the illustrated book "Leotolda", a journey based on friendship in which Olga de Dios makes use of the three primary colors - cyan, magenta, and yellow - to create the entire universe of the protagonists. Following the line of the creator, the characters that appear do not have a clear reference in terms of origin or gender, they are monsters or colored animals.
This classic, published by Apila, goes beyond what is a children's story, as it is an invitation to imagine and create. In addition, in November 2016 it became a living exhibition by the Swinton Gallery team.
Daniela Pirata
The illustrated album "Daniela Pirata", written by Susanna Isern and illustrated by Gomez, accompanies Daniela in her endeavor to become one of the sailors of the Caimán Negro pirate ship, with an exclusively male crew. In this adventure, edited by Nube Ocho, the young woman will have to face the machismo of the captain who does not want girls on his ship and will have the support of a crew, who, far from continuing to be an accomplice of the patriarchy, decides to face him alongside her.
The success of the adventures of the young pirate has led to the publication of "Daniela and the pirate girls".
Family on the run
The youth narrative recommendation par excellence is the literary series "Familia a la fuga", by Ana Campoy. A book for people over 10 years old that mixes adventure and humor while leaving behind the gender stereotypes that have permeated much of the literature. "Familia a la fuga", by Santillana Loquele, presents a family with a great secret that is forced to flee from an evil organization, so as not to be discovered they work equally without falling into the macho clichés of having to defend women or leave them in the background ..
Stories to dream a better world
Another of the books that is selling a lot this season is "Stories to dream a better world", by the lawyer, judge and former mayor of Madrid, Manuela Carmena.
The volume, edited by B de Blok and illustrated by Manuela Lopez, is a compilation of stories to reflect on the role of women in society, environmentalism, human rights or education, among other values. It is about Carmena's project to be able to read to her grandchildren the stories that she would like to tell and that serve as an example about a world to fight for.
ladybug
In "Mariquita", Juan Naranjo, from Malaga, known as Juanitolibritos, opens on the channel and presents an autobiographical story about homophobia: the one he suffered in Spain in the 90s for being homosexual.
"Mariquita", published by Roca editorial, accompanies the protagonist through three vital stages: the years of school, those of the institute and those of the university, to serve as a mirror of the society of that time, although yes, with a touch of humor. A work that is a plea in favor of LGTBI inclusion, freedom and visibility.
Edu dresses as a princess
What Edu likes most in the world is to dress up as a princess, but when he tells his friends they tell him that "only girls do". Thus, in "Edu Se Dress as a Princess", by Nuria Díez and Patricia Moreno, the four-year-old will have to discover, thanks to his family, that there are no things for boys or girls and that he can dress up as a princess if he likes . The book, edited by Bellaterra, aims to break with gender stereotypes and open the way to new masculinities.
Anti-racist baby
This illustrated album for ages 3 and up follows in the footsteps of a baby to combat racism from an early age. "Anti-Racist Baby" is written by Ibram X. Kendi, history professor, New York Times author, activist, and founding director of the Center for Anti-Racist Research at Boston University, with drawings by Ashley Lukashevsk.
In its pages, the book, edited by spacecraft, presents, as a decalogue, nine steps necessary to build a more equitable world and incorporate the critical anti-racist gaze from a young age.
Migrants
Convinced of the need to talk to children about migration and the suffering it causes, the illustrator Issa Watanabe translates the reality of migration through drawings in this illustrated album for people over 6 years old.
In "Migrants", published in ten languages ​​and winner of several literary awards, a group of animals has to leave behind the forest where they lived because it lacks leaves and begin a great migration halfway between death and hope. The aim of the book is to provoke reflection and promote empathy and solidarity from childhood.
Mothers of the world
Finally, "Mothers of the world", by Everest, closes the list of recommendations. In this illustrated book, Violeta Monreal Díaz pays a unique tribute to all mothers in the world: alone, accompanied, those who worry, those who doubt, those who wanted to be mothers and those who did not, but, above all, to mothers who want to educate in equality and who wonder how to do it.
Thus, Monreal shares a series of proposals so that equality is a maxim when it comes to educating and does so from the voice of the mothers themselves.