Temudas sells tickets to listen to the OFGC between containers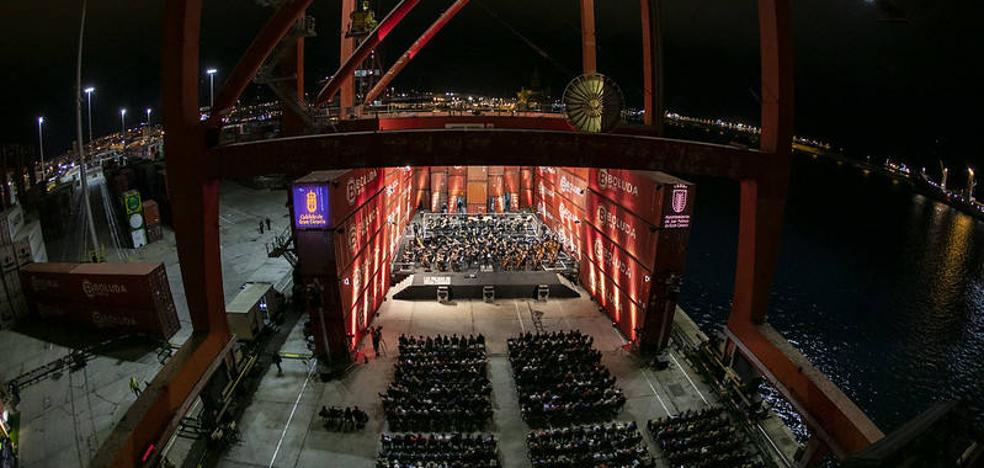 Josep Gil conducts the island band in this concert in which he returns to his natural space at the Boluda container terminal
The Theater, Music and Dance Festival of Las Palmas de Gran Canaria, Temudas, put tickets on sale yesterday to attend the concert that the Gran Canaria Philharmonic Orchestra (OFGC) will offer again next
Saturday, September 17, at 10:00 p.m., at the Container Terminal-Boluda Corporación Marítima at Muelle de La Luz.
Passes will have a
price of 12 euros and can be purchased at lpatemudasfest.com and entrees.es; as well as at the tourist information point of the Casa del Turismo (Santa Catalina Park), every day from 9:00 a.m. to 3:00 p.m. and from 4:00 p.m. to 6:00 p.m.
The OFGC returns to
its natural space two years later that the pandemic forced their transfer in order to comply with sanitary measures.
It is an expected return that arrives with a program that, under the title
'Madrid-London-New York'will address during the 26th edition of Temudas a new vision of two of the great classics of the musical repertoire most loved by the public, such as 'Rhapsody in blue' by George Gershwin and 'El sombrero de tres picos' by Manuel de Falla.
Teacher
Joseph Gil will be in charge of directing the musical event in which the group will share the stage with the
Jazz Trio and Harmonica.