Temperature drop this Thursday in the Canary Islands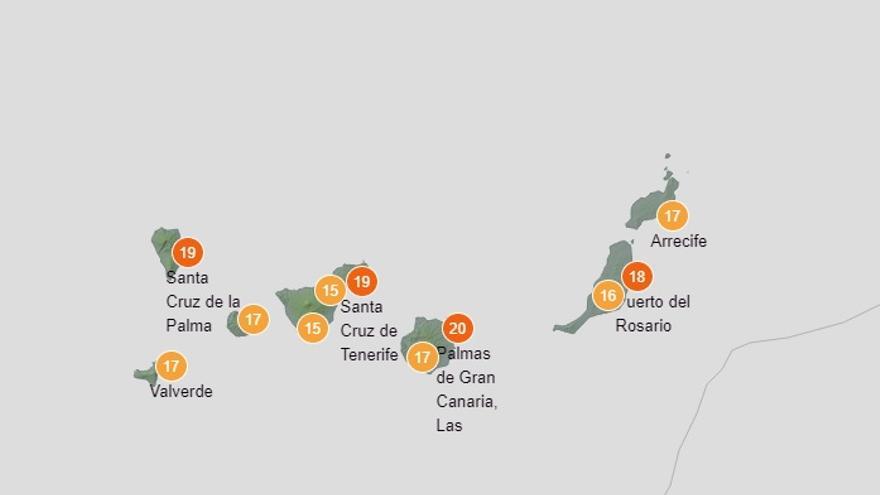 The Meteorology Statal Agency (Aemet) has forecast for tomorrow Thursday in the Canary Islands cloudy intervals in general, tending to cloudy in the afternoon. The rainfall will be occasional on the north and east slopes of the islands of greater relief, mainly during the second half of the day, and without ruling out that they are in the form of a shower. At the end of the day they will also take place to the west of La Palma.
Temperatures unchanged or slightly decreasing. Minimum of 19 degrees centigrade and maximum of 24 in Las Palmas de Gran Canaria and Santa Cruz de Tenerife.
Loose to moderate north wind that will turn west throughout the day. In the central peaks of Tenerife, strong west without ruling out very strong gusts at the end of the day.