'Tell me how it happened' travels to 2020 in its 21st season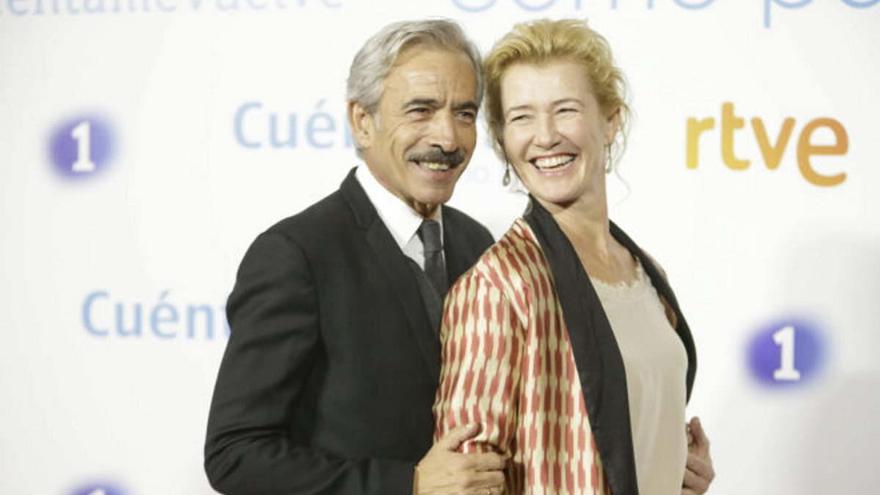 "Tell me how it happened" It will premiere its 21st season early next year, a installment that will reach the 90s but will make small inroads in 2020 to learn about the life of the Alcántara family in the midst of a pandemic, RTVE confirmed this Friday.
The longest-running series on television in our country, "Tell me how it happened," ended a few weeks ago on filming its 21st season, a new installment in which the year 1992 will gain special importance with the confluence of the Seville Expo, the Barcelona Olympic Games and the important social and political crisis that Spain suffered.
However, we will not have to wait for the passage of another twenty seasons to see how the Alcántara family withstood 'the year of the coronavirus'. In the chapters that will be released at the beginning of next year we will see Carlos Alcántara back in San Genaro, now converted into a writer, very aware of Mercedes, while the television reels the news about the expansion of the coronavirus.
The actor Carlos Hipólito- Carlitos's voice since 2001- will be the person in charge of bringing the character to life in front of the screen, While her sister María, played in 2020 by Silvia Abascal, is now part of the professionals who stand up in hospitals to the advance of the virus.
Part of the actors, -Imanol Arias and Ana Duato, among them- continue to play themselves in 2020, but the grandchildren, Oriol (Javier Lorenzo) and Santi (Victor Garrido) they have grown up and are played by Borja Fano and Jan Cornet, respectively.
Although Herminia is no longer in 2020, María Galiana fans will be able to breathe easy since the grandmother will be very present in the events of the Alcántara in this new installment produced by RTVE in collaboration with Grupo Ganga.
For Joaquín Oristrell, script coordinator and one of the directors of the season, "this is a unique year that needed a unique and unrepeatable 'Cuéntame'". It is, Oristrell said, "that mirror that the series has always pretended to be, a hopeful 'Tell me', yet painful at the same time".