Telework is resisting – La Provincia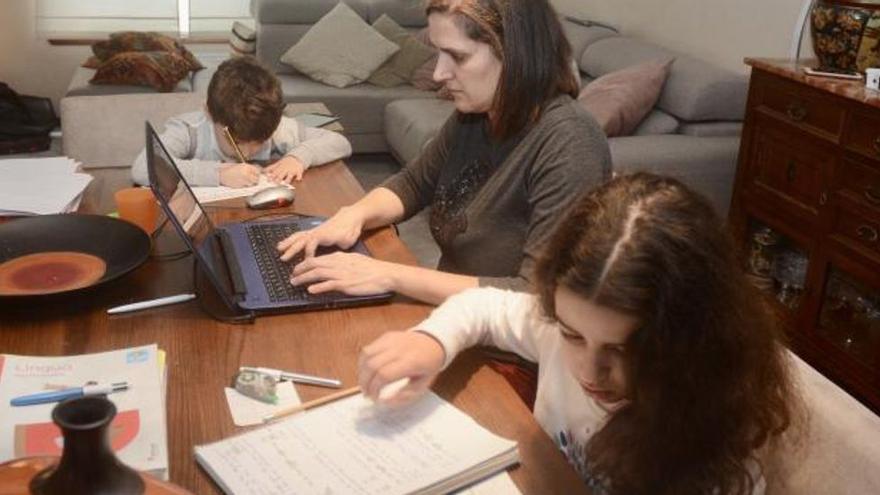 Spain was the European country that teleworked the least when the health crisis forced to move the work tables to the living rooms of the house –Only 13% of the workforce did so–, so workers were not prepared to adapt from one day to the next to the new work model and this may be one of the reasons why teleworking continues to resist in Spain.
"One of the drawbacks of teleworking is that there may be people who work more at home than in the office. You at work have a schedule and when your workday ends, you go home and forget about it. But there are jobs in which, even before teleworking, it could be difficult to disconnect because new technologies can make you hyperconnected, and this is something that is exacerbated with teleworking ", he explains José Manuel Campal, occupational psychologist.
"It would be a great mistake to return to the work model of before, one hundred percent face-to-face"
This is not, however, the only reason that would explain the reluctance to work at home. "It depends on both personal factors and the environment: if you have the resources to be able to work at home; of the social need of each one because there are people who handle isolation badly and prefer to be with companions; conciliation capacity, because perhaps with children at home it is more complicated … And in the latter case, the woman is the most affected because she is the one who has been teleworking and in charge of the children", Explains the Galician expert.
Regarding this, the study by Ipsos, the third largest market and opinion research company in the world, reveals that almost half of the Spanish surveyed (47%) prefer face-to-face work to be able to be with their colleagues, 24% consider that telework promotes detachment and 29% affirm feel "burned out" with work since telecommuting.
"Lthe person has to know how to manage their time, to know how to discern which are the work times and which are those of leisure and personal life, and for this it is necessary to adopt a series of habits and have a space to work. What many people have done is get up in the morning and telework in their pajamas. Thus, psychologically, you cannot separate the two facets well, "he says.
Towards the hybrid model
Although in general Spaniards prefer to work in person, it is also observed as a trend, common in all countries, the flexible working day, that is, working some days from home and others at the office.
"It would be a big mistake to go back to the previous model of one hundred percent face-to-face work. More and more studies show that if done right, the hybrid model improves productivity. That is why I believe that companies have to bet on it now that we have legislation for it ", affirms the psychologist, who assures that this is the option of the future in an increasingly digitized world, although he recognizes that many companies and public administrations are returning to the face-to-face model now that group immunity is closer.
"Teleworking also has great advantages and nor it is only good for the conciliation, but also for the environment, by reducing commuting, which also in many localities implies being in traffic for half an hour, which means wasted half an hour and arriving at work already stressed and in a bad mood. And many people have also been able to reconcile better by teleworking, "he says.