Telegram carries self-deleting messages to all chats and creates unlimited broadcast groups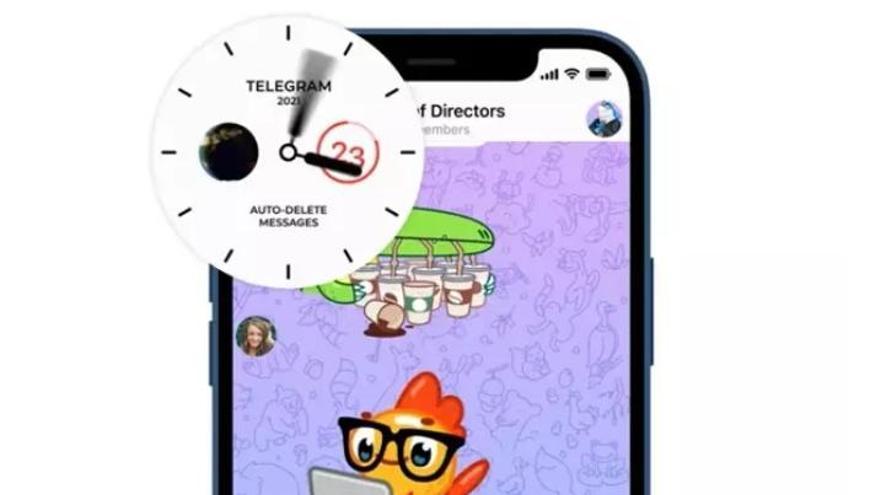 Telegram has extended its timer to delete messages to all chats, available with the latest version of the messaging service, and has expanded the capacity of groups, which can now have an unlimited number of members. The message self-deletion timer was introduced in 2013 for secret chats, and the new Telegram update extends this feature to all types of chats.
Although it is now possible to delete messages for all participants, the timed function allows set a time (24 hours or seven days) since shipment after which the message will be automatically deleted. The company explains on its blog that "self-deletion only applies to messages sent after the timer has been set" and that "previous messages will remain in the chat history."
The new update too introduce the 'widgets', which allow the conversations most important to the user to be pinned on the home screen. In addition to having quick access to them with the shortcut 'widget', the chat 'widget' offers a preview of recent messages.
The invitation links expiring They are also a novelty of the latest Telegram update. With them you can invite other people to join a group or channel, and you can set a limited duration or a specified number of uses for each link. The invitation links can additionally be turned into a QR code.
Telegram allows a maximum number of 200,000 participants in its groups, but for those who are close to the limit, it has introduced the possibility of them becoming "broadcast groups", with unlimited members. While in a normal group any member has the option to post messages and share files, in the case of broadcast groups only the administrator can send messages, but members can join voice chats, according to the company.
The service update includes chat import improvements, which in the case of those with less than a thousand messages, they will see that the imported messages appear ordered with their original dates. And also in the reporting system, which now allows you to select specific messages.