Telegram and Signal downloads grow as the new WhatsApp policy goes into effect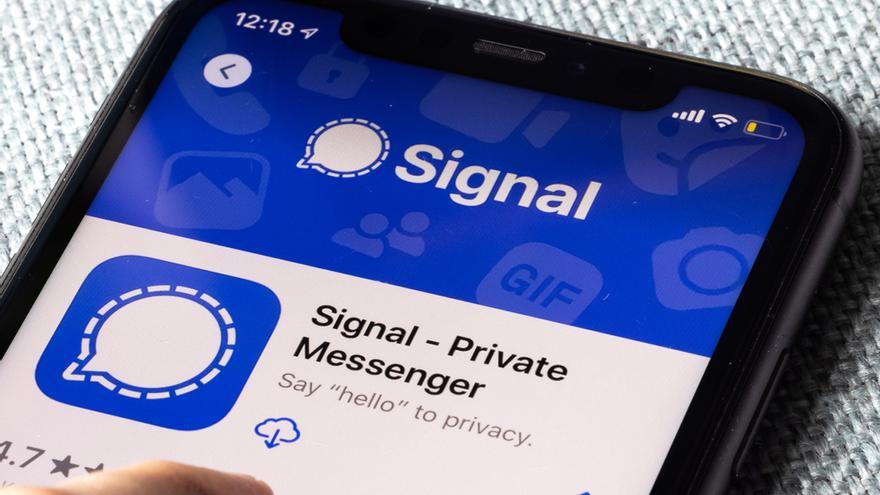 WhatsApp continues to be the fastest growing instant messaging app despite new Terms and Privacy policy, but the downloads of Telegram Y Signal increase 98 and 1,200 percent, respectively, their growth in the first four months of the year, compared to 2020 data.
WhatsApp announced in January a series of changes in its conditions of use by which users must allow the application to transfer some of their data to other Facebook applications -effective from May 15-. In that same month, the growth data of Telegram and Signal downloads increased, according to the data exposed by Sensor Tower.
So while the increase in WhatsApp downloads in the interval from January to April 2021 decreased by 43 percent Compared to the same dates last year, Telegram increased them by 98 percent, with 161 million downloads, and Signal had 64.6 million more downloads, an increase of almost 1,200 (1,192) percent.
Despite the best data from these applications, WhatsApp still remained the instant messaging 'app' with the highest growth in number of downloads, with 172.3 million.
Despite the improvement in Telegram and Signal, Sensor Tower indicates on its blog that growth has been normalizing since January, since Telegram In that month it grew 283 percent more than in January 2020, while in April its downloads were down 3 percent compared to the previous year.
On the other hand, although it has also suffered declines in growth since January, Signal has managed to maintain increases month by month compared to 2020, with 5,001 percent more in January and more than 100 percent growth from April 2021 to April 2021.