Telefónica will be the technological partner of Real Madrid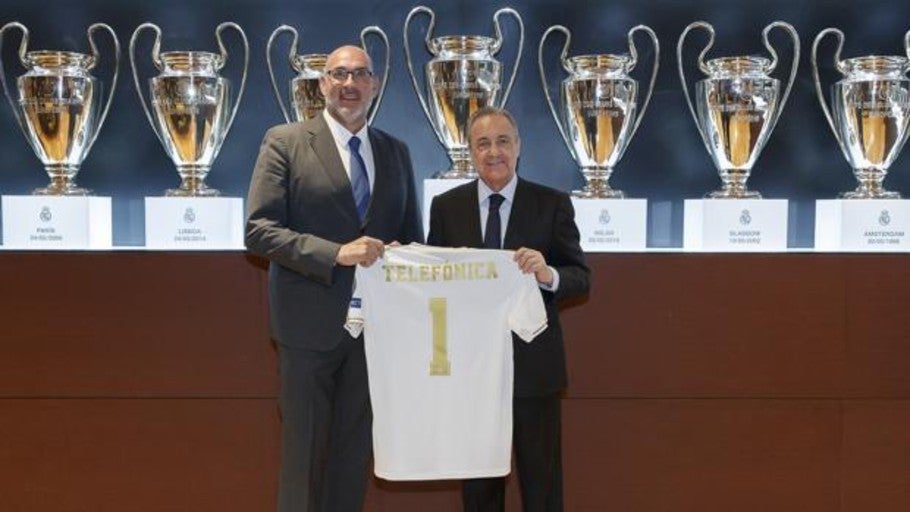 MadridUpdated:
Telephone and the Real Madrid they have sealed an alliance by which the telecommunications operator will be the white club's technological partner until June 2023. This implies that the company headed by José María Álvarez-Pallete will be responsible for integrating technological solutions in the different facilities and infrastructures of the Real Madrid for the next four years.
The duration of the agreement will also coincide with the remodeling works of the Santiago Bernabéu, which started at the end of last June and will continue until 2022. However, Telefónica will not only be the provider of technology – fiber optic and wifi, among other solutions – both the new stadium and other facilities, including the Ciudad Deportiva de Valdebebas, but will face the digital transformation of the merengue club.
«It is a pride for Telefónica Spain that Real Madrid trusts us and our capabilities to be the club's integrator», said the president of Telefónica Spain, Emilio Gayo, in an act together with the president of Real Madrid, Florentino Pérez .
Telefónica's agreement with Real Madrid is in addition to the one that recently signed the teleco with Atlético de Madrid and for which it has also become its technological partner for the next four years, being responsible both for technologically equipping the Metropolitan Wanda and for lending to clun services such as "big data" and data analysis.