Telefónica sheltered in its headquarters more than a thousand people trapped by the storm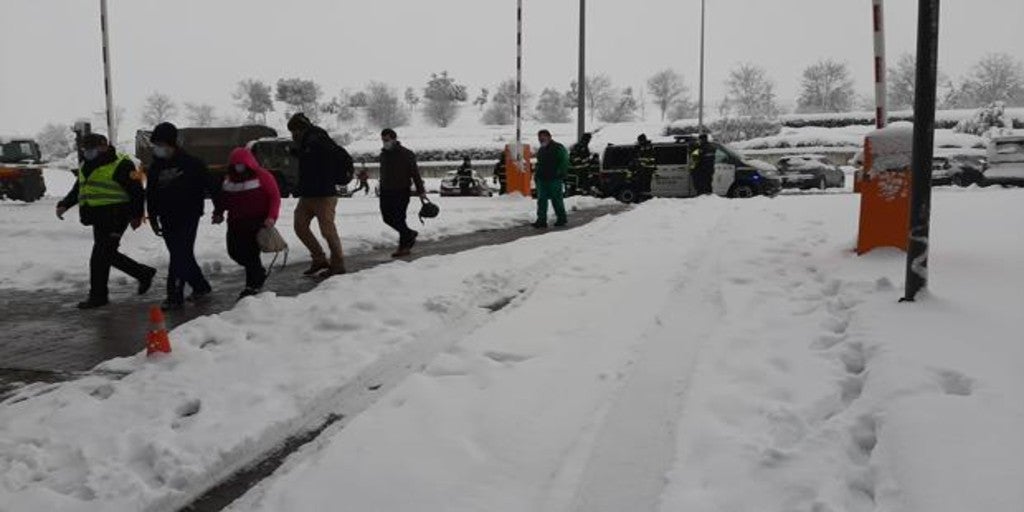 Madrid
Updated:
save

Movie night at the Telefónica headquarters. The company sheltered in the presidency building more than a thousand people who were trapped last night on the M-40 in Madrid due to the storm. According to the multinational telecommunications company, the Civil Guard and the army asked the company for help to receive the people trapped on the road by the storm Filomena. Trucks from the UME and teams from the Benemérita were in charge of picking up those detained on the road last Friday night.
As explained to this newspaper from Telefónica, the company has made its material and human resources available to public emergency units that have been carrying out rescue and aid work throughout the night. In total, they picked up more than a thousand people who were in traffic jams for miles and temperatures below zero.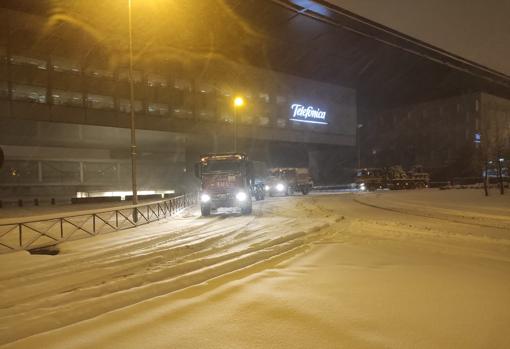 Once the people were transferred to the headquarters, the Telefónica security team took charge of taking the temperature of all the evacuees and adapted the Covid protocol, providing them with masks, gel and gloves, among other utensils. As they explain from the company, among those rescued there were health personnel, who also took care to collaborate when it came to attending to the rest of the evacuees, since many arrived with hypothermia and dizziness.
For its part, the Red Cross team was in charge of supplying food and blankets. Once the health personnel verified that the people were in good health, they were able to return to their homes by taking the subway at the station at the door of the Telefónica headquarters.