Telefónica announces changes in its executive committee | Economy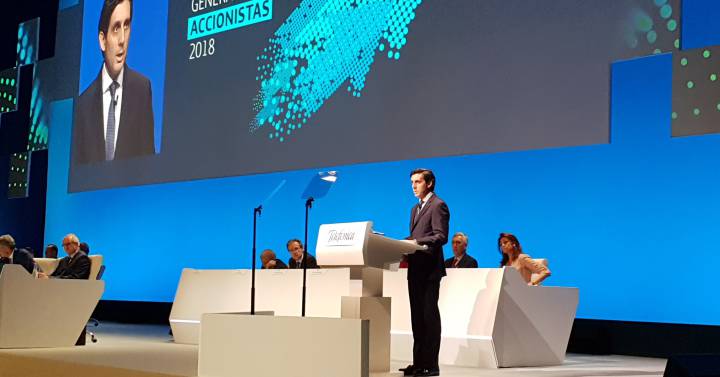 Telefónica has closed 2019 with a 7.9% reduction in losses in its German subsidiary, which has shown a "strong growth" in customers, revenues and profitability, while in Brazil the operator has registered a 44% decrease in its profit net, up to 5,001 million reais (1,060 million euros) due to the impact of extraordinary elements.
Specifically, Telefónica Deutschland closed 2019 with losses of 212 million euros, which is 7.9% less than the 230 million euros it lost in 2018. The company explains that the behavior of this item is related, as up to now, with the depreciation and amortization times of network assets during the integration of E-Plus.
For its part, Telefónica Brasil obtained in 2019 a net profit of 5.001 million reais (1.060 million euros), which represents a decrease of 44% compared to the record figure of 8.928 million reais (1.892 million euros) that He won the previous year for extraordinary.
Specifically, Telefónica Deutschland's revenues for the whole of the year reached 7,399 million euros, 1.1% more than the 7,320 million euros billed the previous year. Excluding regulatory effects, the increase in turnover in 2019 was 1.9%, to 7,458 million euros