Telecinco sets a date for the premiere of 'It's eight o'clock', which signs Marta Riesco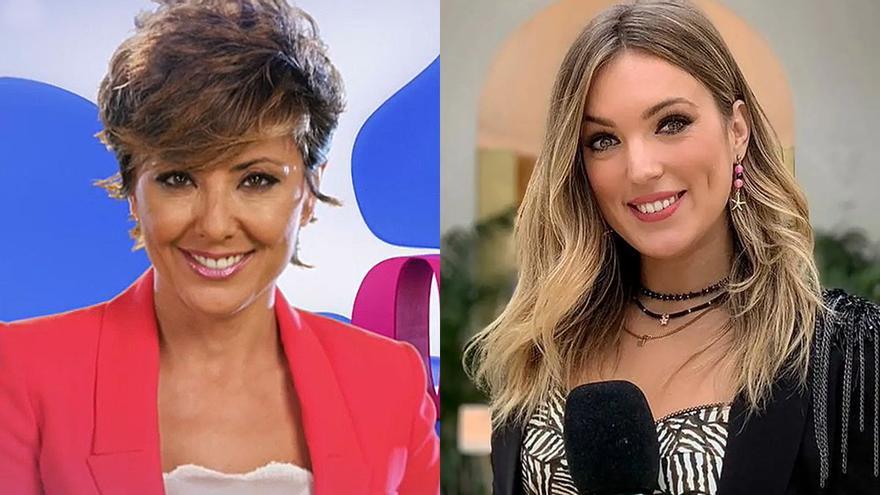 Sonsoles Ónega is already prepared to do a double in Telecinco. The chain of Mediaset has announced that 'It's eight o'clock' will begin broadcasting next Monday, November 15, from 8:00 p.m. The evening version of 'It's already noon' will put an end to the advance of prime time, thus replacing 'Secret Story' after not meeting audience expectations.
The format produced by Unicorn Content will address political and current affairs, but will also be very aware of the press of the heart. The section 'Fresh'arrives at Telecinco afternoons with his usual team of collaborators, as can be seen in the new promotion of the program. Alexia Rivas, Rosa Benito, Miguel Ángel Nicolás and Jorge Pérez are some of them.
Marta Riesco, related to Antonio David
The most striking signing is that of Marta Riesco, journalist and reporter of 'Ana Rosa's program'. For the last few weeks he has occupied the media focus being related to Antonio David Flores after a magazine published the separation of the former civil guard and Olga Moreno.
After several days in silence, Riesco issued a statement read by the Ana Rosa Quintana in the morning magazine of Telecinco. In the letter he regretted that his work had been "in the background" and assured that he is not "a public figure".
"I do not want to get into personal matters. If I enter, they will accuse me of what I say. And if I do not, they will accuse me of being silent," he added. In addition, he criticized "the great media pressure and harassment" that he was suffering.