Telecinco sets a date for the premiere in its afternoons of a new Turkish series with protagonists of 'Woman' and 'My daughter'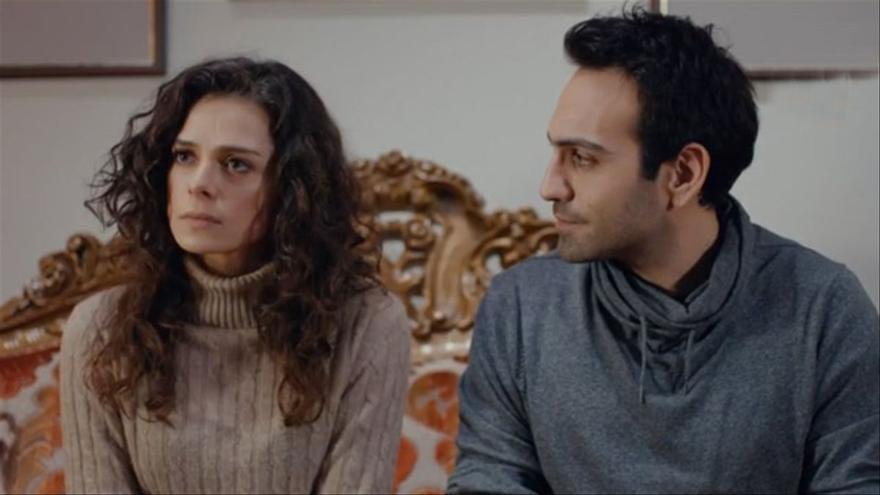 The fashion of turkish series seems not to have come to an end. Telecinco He also bets on fiction originating in that country with the premiere of a new case in his afternoons. 'Love at second sight' arrives on the main channel of Mediaset next Friday October 15 and steals space from 'Save me'.
As confirmed by the chain, the series aired so far on Divinity with great audience success will jump to Telecinco broadcasting its first episode again. The project will keep the strip that the 'Tomato' version of the heart program has kept on Fridays, from 8:00 p.m. to 9:00 p.m., in which you will compete with 'Pass word'. It is still unknown if it will be a single delivery or if it will take several more days.
The fiction has a great attraction for fans of the series originating in Turkey as it has in its cast Özge Özpirinçi, Bahar's interpreter in 'Woman', already Buğra Gülsoy, in charge of giving life to Demir in 'My daughter', both issued until a few weeks ago in Antenna 3 with great audience success.
This is 'Love at second sight'
Zeynep (Özge Özpirinçi, protagonist of 'Woman') is a young woman who lives happily with her father and aunt. After discovering love, he decides to travel to the United States without the approval of his family. Her life takes an unexpected turn after becoming pregnant and discovering that her boyfriend does not want to become a father. Despite this, she decides to go ahead with her pregnancy.
read more
After the birth of her son, she discovers how difficult it is to be a single mother and work at the same time. Desperate, she decides to return to Turkey and during the flight she meets Fatih (Buğra Gülsoy, protagonist of 'My daughter'), a young millionaire betrothed to a woman he doesn't love.