Telecinco prepares the premiere of 'High tension', which will feature a historical contestant of 'Pasapalabra'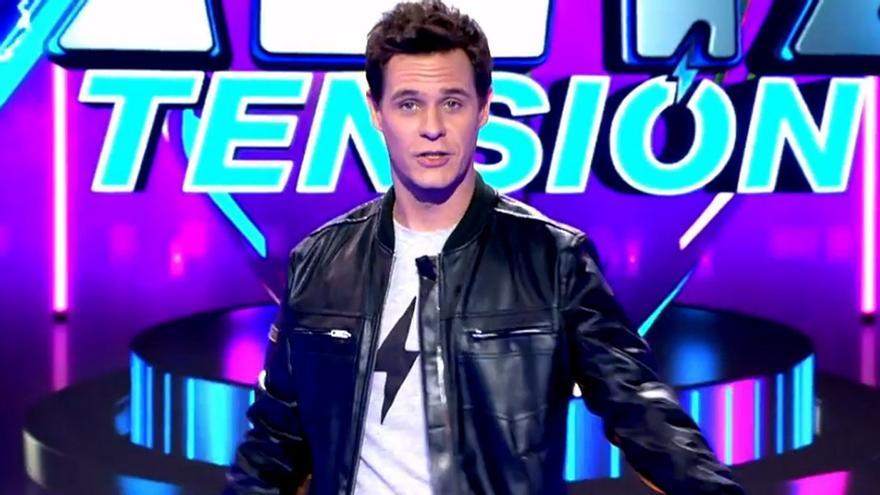 Telecinco will premiere in the next few days 'High voltage', as announced exclusively by YOTELE. The mythical contest returns with a new stage that will be presented by Christian Galvez and that he will face, predictably, the unbeatable 'Pass word' of Roberto Leal. The new bet of Mediaset will have, precisely, one of the historical participants of the format that is currently broadcast by Antena 3.
In one of the previews that are broadcast during the advertising breaks, it is revealed that Paco de Benito, which won the boat of 'Pasapalabra' in August 2014, when the format belonged to Telecinco, will be one of the contestants of the renewed 'High tension'. Two years after earning 362,000 euros for completing the rosco, signed for 'Survivors' and finished in sixth position.
In this way, Paco de Benito will be one of the claims of the new Telecinco program, which will try to raise the results of 'Save me tomato' to compete against 'Pasapalabra'. 'High voltage' will be produced by Fénix Media Audiovisual, a company owned by Mediaset, owned by Christian Gálvez himself together with Olga Flórez Y Rafa guardiola.
This is 'High voltage'
'High tension' is an adaptation of the international format 'Wipeout', which was broadcast in the United States, Australia and Holland and in Spain it triumphed in the afternoons of Antena 3 between 1998 and 1999. At that time it was produced by Gestmusic and presented by Constantino Romero. In 2008, Cuatro took over the rights and regained the contest with Luis Larrodera in front. I see television also made his own version with Ivonne reyes in 2011, although it barely lasted a month in broadcast.
Its mechanics are as simple as it is effective: the presenter asks a general culture question and presents a large panel containing different boxes with possible answers, some incorrect, that the contestants must discard. Strategy, skill and memory are key in this contest.