Telecinco prepares 'It's eight o'clock' with Sonsoles Ónega, his umpteenth attempt to fight against 'Pasapalabra'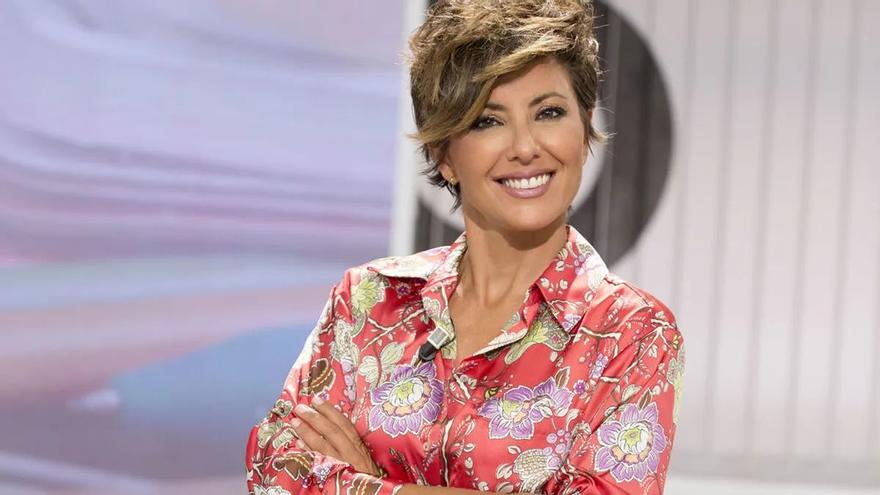 Sonsoles Ónega will soon double on Telecinco. The chain has announced that prepare 'It's eight o'clock', the evening version of 'It's already noon', which will be broadcast at that time and will be conducted again by the presenter. This is the umpteenth attempt by the group to try to end the success that 'Pasapalabra' reaps every afternoon on Antena 3.
The program, produced in collaboration with Unicorn Content, will air Monday through Friday from 8:00 p.m. to the start of Telecinco News at 9:00 p.m. and will address both current affairs and contents of its 'Fresh' section, following in the wake of the format that is broadcast at noon.
At the moment there is no more data on when the chain plans to start this new experiment. What is clear is that there is one that is going to come to an end: that of advance the 'prime time' to 20:00. The chain announced an important change for this season, which later translated into an extra hour of 'Secret Story' gala or in a 'last hour' of the reality show with Lara Álvarez.
'It's already eight' will try to emulate the success of its original version, that little by little it has been growing in quota and is already around 17%. Although it has not yet surpassed 'La roulette de la luck' (which is around 19% and 20%), it has managed to get closer and improve the data of 'Informativos Telecinco' at 15:00. Instead, at night, the distance with 'Antena 3 Noticias' is abysmal, almost ten points, compared to three in the desktop edition.
Before 'It's eight o'clock' and 'Secret Story', Telecinco had tried their luck with the contests 'High voltage' and 'The right price', which passed to Four because 'Pasapalabra' dubbed them in audience. Before, the chain had left 'Save me' to his luck with the edit 'tomato', which was broadcast from 20:00 to 21:00. Although its first months had good data (around 14-15%), in the last months the star format of the afternoon was deflated in its last hour. Currently, the chain continues to broadcast this edition on Friday afternoons.