Telecinco premieres the fourth edition of 'The island of temptations' with a surprise couple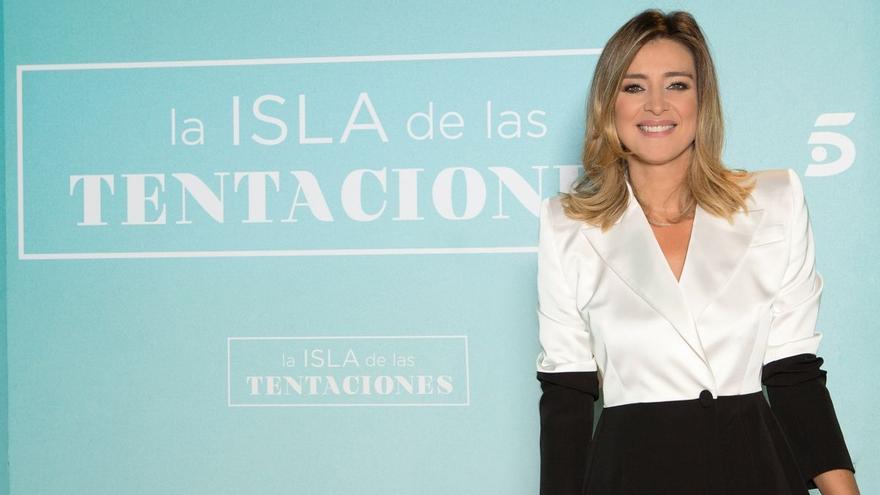 The fourth edition of 'The island of temptations' comes tonight to Telecinco (22:00 hours). Zoe and Josué, Sandra and Darío, Gal·la and Nico and Tania and Alejandro They are the four couples willing to undergo the ultimate love test. With Sandra Barneda at the helm, the program produced by C Quartz Productions will reveal the identity of the fifth couple, who have a common past with one of the protagonists, and will inaugurate a new villa.
For its part, Antena 3 is programming tonight (10:45 pm) a new episode of 'ACI: High intellectual capacity'. In this installment entitled 'From such owner, such dog', someone tries to suffocate Emilien Kerr, a German translator, with a plastic bag while he walks his dog. Morgane and the investigators find a fairly quiet life in him, as he plunges into a deep coma. His daughter becomes suspicious, while a second daughter comes to visit him at the hospital.
Gabriel Rufián, in 'The objective'
the sixth tonight broadcasts a new program of 'The objective' (10:30 pm). This week, the program receives the ERC spokesperson in the Congress of Deputies, Gabriel Ruffian, who will respond live to the questions that Ana Pastor will ask her. The journalist will also speak with Josep Pedrerol in the week in which Xavi Hernandez will debut as coach of FC Barcelona.
'Mila vs. Milá 'returns tonight (10:05 pm) to # 0 of Movistar +. In this installment, Ramoncín will sit down with Mercedes Milá to remember the past and talk about his evolution in the vital and professional plane in recent decades, taking as a reference the interview he did years ago on TVE.
The 1st of TVE bet tonight on a new installment of 'Blood ties', which will star Lola Herrera. The documentary will tell how the girl from Valladolid became a woman who, with a lot of work and sacrifice, and without neglecting her artistic career, managed to raise her children on her own when her husband Daniel Dicenta left. Later, the debate presented by Boris Izaguirre will feature the journalists Mercedes Milá and Isabel Gemio, and the actor Juanjo Artero. They will analyze the most shocking aspects of the actress's life, such as Lola's feminist struggle in a time marked by machismo. An artist and divorced mother raising her children alone.
'Everything is true', in Cuatro
A new installment of 'Everything is true' occupies the prime time of Cuatro (10:50 pm). The program presented by Risto Mejide and Marta Flich It will address new current affairs and social interest through research work prepared by a team of journalists, with interviews, connections and the analysis of experts and collaborators.