Telecinco leads again in April and Antena 3 sweeps in prime time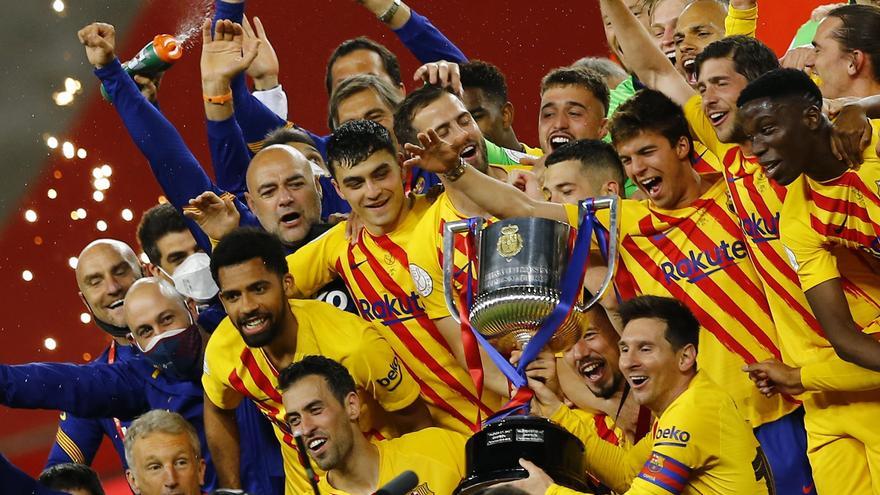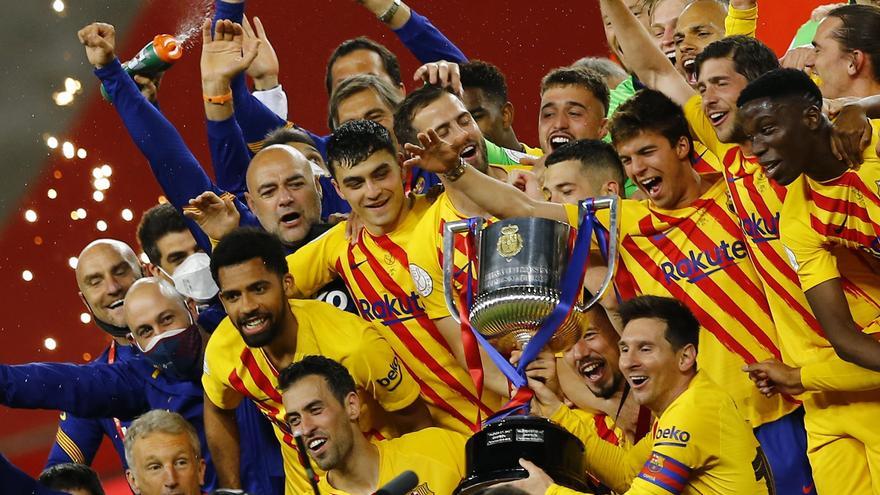 Telecinco, with a screen share of 16.2%, continued as leader last month and got the best April of the last thirteen years; Antena 3 was in second place with 13.8%, and the thematic ones got third and unseated La1, which fell to its monthly all-time low.
These are some data from Barlovento taken from Kantar Media, which once again places Telecinco in the lead for 32 consecutive month, although in April it dropped one tenth with respect to March; Antena 3 also decreased (down six tenths), but achieved the best April of the last six years, while thematic ones obtained seven tenths more until reaching 8.9% of share and surpassing La1, which moved to fourth place.
The set of themes repeated their best historical monthly result: Movistar LaLiga (0.7%), Movistar Champions League (0.3%), Calle 13 (0.3%), TNE (0.3%), FOX ( 0.3%), and with 0.2% the channels AXN, Canal Hollywood, Comedy Central, # 0, #Vamos and Canal Historia.
After the themes, and among the top ten, La1 was placed with 8.3%, the autonomic ones (8.2%), La Sexta (6.6%), Cuatro (5.1%), La2 (2.8%), NOVA (2.5%) and FDF (2.3%) .
By communication groups, Mediaset occupied the first position in the ranking with 28.9% (repeat result); Atresmedia, in second position, signed 27.3% (-0.9), and RTVE registered its historical minimum with 13.7% (-0.4), while Forta reached 8.1% (+0 , 1), Grupo Vocento 2.3% (+0.2) and Unidad Editorial 2.7% (+0.2).
The two main communication groups (Mediaset and Atresmedia) concentrated 56.2% of the audience market (- 0.9).
The most watched broadcast of the month corresponded to the Copa del Rey soccer match between Athletic Bilbao-Barcelona on April 17, and which was broadcast on Telecinco and was followed by 6,104,000 viewers, a 35.1% share of the screen.
These were the most watched broadcasts by programming genres:
– Film: 'El Peliculón', with 'A coup with style' (Antena 3, April 10)
– Series: 'My daughter' (Antena 3, April 11).
– Informative: 'Antena 3 noticias 2' (A3, April 26).
– Cultural: 'Antena 3 presents / My daughter' (A3, April 4).
– Entertainment: 'Rocío, tell the truth live: previous' (T5, April 21).
Antena 3 news programs (2,577,000 and 18.8%) were the most viewed for the 16th consecutive month. It was the leader with its desktop newscasts from Monday to Sunday and at night from Monday to Friday, while those of Telecinco (1,980,000 and 14.5%) and La1 (1,496,000 and 10.7%) were placed in second and third place.
The television consumption was 229 minutes, that is, three hours and 49 minutes per day per person74 minutes less (24% lower) than in April last year when the all-time high was recorded, and three minutes less than in March.
Consumption in linear was 221 minutes and the delayed totaled eight minutes.
The time for "Other uses of the television" (internet, play, etc.) was 31 minutes per person per day.
Tweets about television programs totaled 10.9 million and the ranking of networks by number of tweets was led by Telecinco (47.3% of the total), La Sexta (15.6%) and Mega (13.2%).
The television programs that had the most presence on the Twitter social network are "Rocío, tell the truth to stay alive" (Telecinco), "El chiringuito de jugones" (Mega) and "Survivientes" (Telecinco).