Telecinco bets on 'Top Star', Antena 3 on 'La Voz Kids' and La 1 recovers 'The Deep Blue Sea'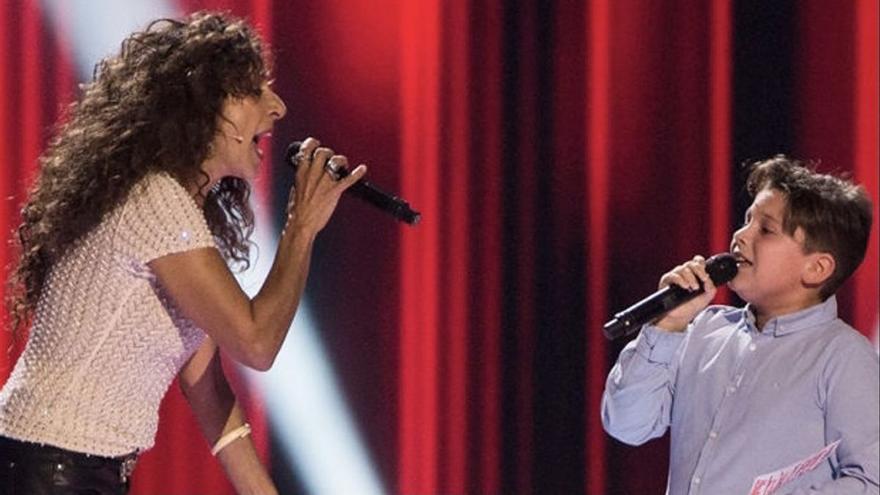 Telecinco premieres tonight (22:00 hours) 'Top Star: How Much Is Your Voice Worth?' with Jesús Vázquez and the return of Isabel Pantoja, who will share a table with Danna Paola and Risto Mejide. In this new program, the three mentors will have to bet real money on the voices of the nine applicants who will appear on the program each week. At the end of each delivery, it will be the public who decides which of the three chosen goes to the final and takes the money from the bid.
Eva González and Juanra Bonet present the best children's voices
For its part, 'The voice Kids' come back tonight (10:10 p.m.) to Antenna 3. In this new season, Eva González will be at the forefront of the format again and will share the limelight with Juanra Bonet, who will be backstage with the young contestants. Vanesa Martín, David Bisbal, Rosario Flores and Melendi repeat as coaches in the new installments of the musical talent.
the sixth bet on a new report from 'Research team' (10:30 pm), this time focused on the black market for bikes. After the great demand that has occurred in the last year, there are several organized gangs that have robbed both specialized stores and individuals to later profit from the black market.
A new screening of the film 'The Deep Blue Sea' arrives this Friday (10:10 p.m.) at The 1. In the puritanical London society of the 1950s, Hester Collyer, the wife of Supreme Court Justice Sir William Collyer, leads a privileged life. But everything changes when, to everyone's amazement, she decides to leave her husband to go live with Freddie Page, a young and handsome ex-RAF pilot with whom she has fallen deeply in love.
Owen Wilson in Four
Four broadcasts from 10:00 p.m. 'Coup', film starring Owen Wilson. An American family, recently arrived in a Southeast Asian country for work reasons, is caught in the middle of a violent coup. They will desperately try to escape from an environment in which foreigners, like themselves, are immediately executed.