Technology takes command in talent selection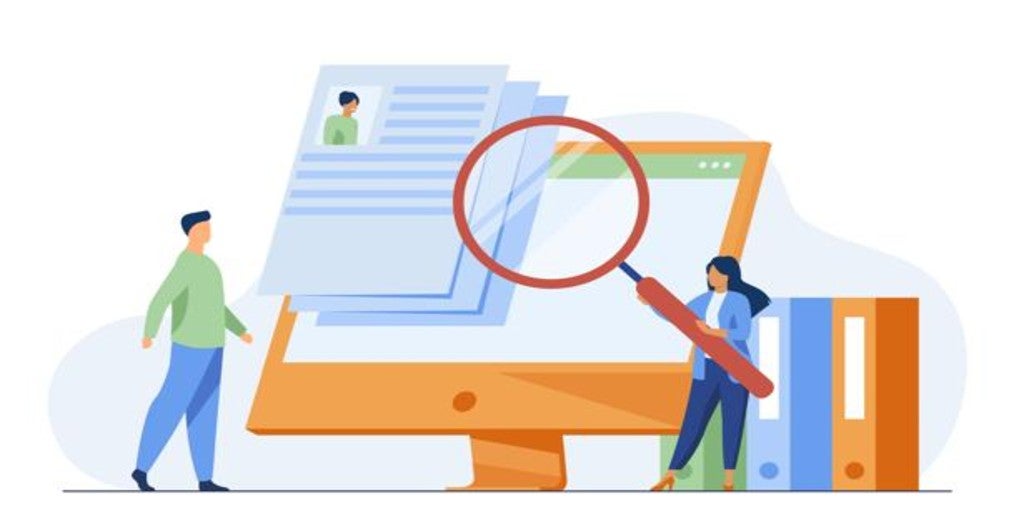 Updated:
Keep

There are already many and different technologies that companies use to to select to their future employees and even to assess the strengths and weaknesses of its managers. In the Human Resources departments, folders full of resumes gave way to candidate databases, then web portals appeared to fill in the employment form directly, and later professional networks such as Linkedin. "And now there are even robots on the market that simultaneously interview several candidates, using machine learning," says Domènec Gilabert, Executive Director of Page Personnel. «The use of technology is facilitating in every way and, little by little, it makes the work of
selection of candidates is more efficient and effective ", he adds. The pandemic has also forced to carry out online interviews, "Which until then was still a taboo subject."
Candidates prepare their interviews rationally, but companies are using an innovative methodology. For example, participating in an escape room, in a virtual reality game or assembling Lego pieces. "Methodologies that allow finding out other competencies of the candidates, analyzing how they develop in real cases", highlights Gilabert.
An interview It is never a comfortable situation, they evaluate you and take you out of your comfort zone. That is why "when you surprise people the response will be more natural, less made up," he adds.
Surprise interview
Since Psychosoft help companies to carry out selection processes, especially through virtual reality. "We were able to see how the candidates adapt to the environment, if they are more or less flexible, who leads the session, how they work as a team or issues such as resilience when you fail to reach your goal," he says. Carmen carvajal, CEO of Psicosoft. «They become uninhibited and the observation of competences of this group is greater than when only one interview is done. We normally make a filter with
tests psychotechnical and then face-to-face with a game. We enter with them in groups of maximum 8 people and we watch them play, how they learn, how they adapt in a group and how they react in times of pressure, "explains the person in charge.
From this company they work with virtual reality using existing games, but also "with a test designed by us related to analysis and decision making." This test simulates a person in his office, working with the computer and receiving emails, answering the phone, making decisions ... "It works great," Carvajal emphasizes. Candidates are very surprised by this type of selection, but «then they like it, they forget that they are being evaluated and you see them in their essence. In the case of The young people it's very interesting because they lose that formality typical of face-to-face interviews ». And they also use other very innovative tools, such as working with the voice, with devices such as Alexa. "We developed an app to see how managers face moments of uncertainty", adds the CEO of Psicosoft. It recognizes that this change in methodology in the selection of personnel «supposes an innovative format to the times that we are living. It's closer".
Algorithms in command
On HR Tech they have been designing for years digital solutions talent related. Use technology in processes selection of companies such as Inditex or Leroy Merlin, but they also design digital approaches for those who have been selected and carry out e-learning training for employees. "We have been incorporating different solutions and six years ago we began to develop tests that allow a person to show their skills in a recruitment project," he explains Mikel Escriche, HR Business Partner of HR Tech. Ensures that companies want to use technologies to attract talent. "A
different methodology that generates a good brand image and with a zero abandonment rate, we look for the user experience ", he points out.
Behind this technology there is psychometric criteria Y algorithms that study the behavior of people during the process. «Teamwork, resilience, negotiation are analyzed ... we develop tests that do not exist in the market to predict
behavior. "With the report that we carry out, the companies do the interview and contrast information," says Escriche. At HR Tech they make the product tailored to the customer and "our digital solutions use the same security system as electronic banking," he points out.
They have also developed an element of AI that identifies emotions of people, "it is a diagnosis of skills that helps you enhance the talent you have within the company," says the person in charge. "Many elements are analyzed and we identify the predominant emotion. It helps to get to know people better, "he adds.
Miguel Escriche assures that the use of these technologies causes a very high degree of satisfaction in companies since "it allows the development of customized profiles at the level of competition. It also streamlines the selection processes and reduce costs without forgetting that it is a friendly experience and it is not intrusive ».