«Technology is not enough, you have to be very close to the customer»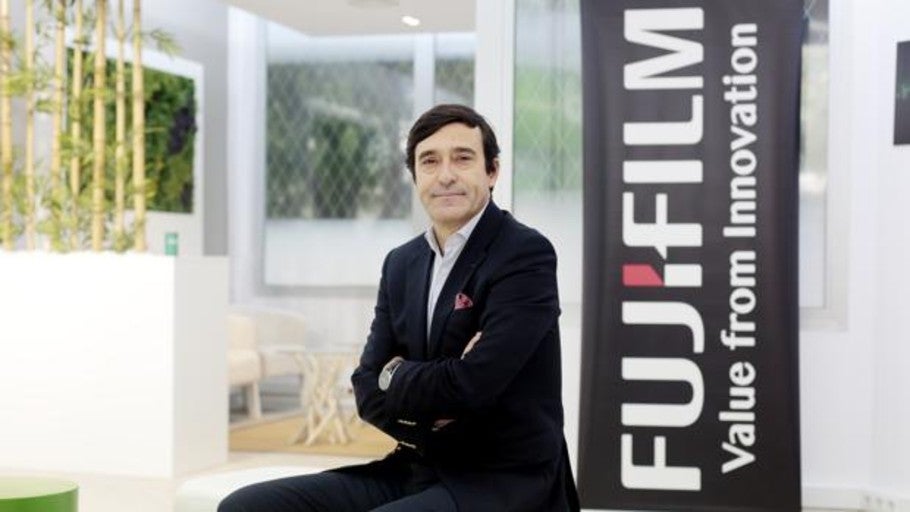 Madrid
Updated:
save

When "smartphones" with increasingly sophisticated cameras began to generalize in 2000, the future of corporate giants in analog photography immediately blurred. The veiled images of crashing landslides were happening, but the Japanese multinational Fujifilm was able to maintain the brightness with a bet on diversification that was looking for new ways of business from a solid technological base and keeping the photographic film as a base. With health (diagnosis, prevention, drugs, regenerative medicine …) as a big bet, Fuji still manufactures printers that develop data storage systems, create membranes to purify water or find a remedy (Avigan) for Ebola. A reinvention trip that has taken the company to bill more than 20,000 million dollars globally (in Spain and Portugal already exceeds 100 billion euros).
What differentiated Fujifilm from other companies dedicated to the world of photography that failed to cope with the explosion of the digital economy?
We managed to turn a threat into an opportunity. Digitization affects everyone, all sectors, and we, who had our pillars in producing photosensitive products, were not exactly an exception. Our strategy was to take advantage of the technology we already had to apply it in other strategic areas for the future and thus diversify our business.
I imagine that facing such a reinvention process is not exactly simple at the level of organization and management of the workforce …
Managing the templates and their "engagement", being able to respond quickly and adapt to technological changes or market trends, is an essential part of the day-to-day life of companies in general. Our idea to face change is to look a bit in the long term, not expect immediate results. This is part of our identity, and perhaps the resilience of Japanese culture helps us. So we could face the challenge we had a few years ago and those we continue to have every day. Because we also have that clear in Fujifilm Iberia: we must continually generate new initiatives to curb the threats that arise in the business areas where we work.
In view of the aging population, its commitment to health and medicine seems winning, but it also meant venturing into a sector with huge competition and away from its original business.
Actually, one of the first products that the company sold when it was founded in 1934 was the lightning plate. Already then we were in the area of ​​diagnostic imaging, but it is true that it is not easy to position oneself in healthcare. We may not have the penetration of other companies, but we think that quality, added value, will be what sets us apart. We compete with technology and innovation, but of the highest quality, something essential when we talk about something as important for people as health.
Acquisitions have been key in its growth and diversification strategy. Will the purchases continue in the coming years?
The company's strategy is to maintain organic growth on the one hand and on the other also continue to grow by acquisitions. Fujifilm will continue shopping to improve market position. It is the way to be bigger and more competitive in the future and also somehow to make the company more attractive to the people who work here.
What are your forecasts for Spain? Why sectors will bet?
We have grown in Iberia in double digits and, despite the estimates of economic slowdown in some countries, the forecasts are that we continue to grow at a rate higher than 5%, "Healthcare" is a sector that we will follow up, but for us The most important thing is that our seven business areas contribute to the growth of the company … Also the printing, we still think that there is a lot of travel in photography and its printing. People want to continue sharing their photos, their emotions, experiences … and we bet on it with our Wonder Photo Shop. We have even recovered instant photography with Instax cameras. But our main objective is that in each area we provide a value that goes beyond technology, and that is achieved by being very close to the customer. We want to position ourselves as a company that is in the market not only to offer products, but also as a solution provider that will help its customers. That is the way of acting that defines Fuji Iberia, and it is a challenge for which you have to be very prepared. To know what your client needs and what their difficulties are, it is not enough to create a web page: you need a good team, a template that can respond to that challenge of becoming a solution provider. We are prepared
. (tagsToTranslate) interview (t) fujifilm



Source link