"Technology is creating a generation of very lonely people" | Talent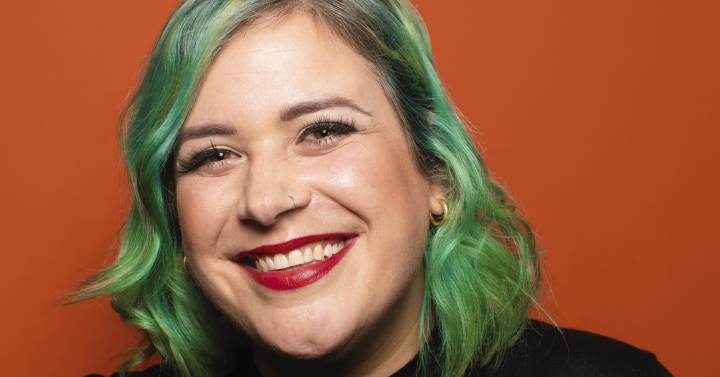 A digital platform gave him his first opportunity. Elísabet Benavent (Valencia, 1984) could not imagine then that in five years she would sell two million copies of her 20 published books, the last of them A perfect tale (editorial Suma). "I launched my first novel through Amazon, without having a clue how it was done. But I found that desktop publishing was very intuitive, "explains the writer of In Valeria's shoes, the beginning of the saga that would make him popular and that Netflix has led to a series that will premiere this year.
It was his friends who convinced him to dust off those writings and his partner who encouraged him to find an alias. "My husband was very fast. He told me not to open a Valeria Facebook, because if I published more books I would have to rename my networks. I used my Twitter nick, Beta Coqueta, a nickname that my friends gave me and that would become my alter ego" In 2013, the Valencian woman worked in the communication department of a multinational. "There was talk of the possibility of creating a free communication line. Amazon also allowed you to link to your networks and word of mouth worked a lot. "
A few months ago, the "unhealthy atmosphere" of Twitter made Benavent decide to leave. "I don't feel like arguing. It is not a question of hatersThe problem is that absolutely nothing can be said anymore. You end up insulting and threatening people who don't even follow you, who purposely come in to do harm. " Hence, it has been changed to Instagram. "We are a generation of writers who prefer to focus energy on worthwhile things rather than pissing off. I usually spend a couple of hours a day answering an average of 100 messages. There is an important interaction. " Instagram has become a safe space, but Benavent recommends its readers to seek traditional affection. "Although we tend to vent more easily behind an avatar, I always advise them to take refuge in the people around them. It worked for me when I was sick. The high number of followers in the end it is not the one that hugs you at night ".
Therefore, in that same line of positive thinking, choose Return to the future like his favorite futuristic movie. "I keep his naive part. I saw her in the cinema being very small and to this day we still do not have flying cars [risas]. Then he marked me Blade Runner, but these apocalyptic utopias generate anxiety in me ". He believes that technological progress "has made us owners of our time, because real luxury is not given by money but by time", but in return it has created a generation addicted to mobile phones. "You don't leave home without him smartphone, you use social networks, you have missed going to the neighborhood store to buy, now everything is done online, "he laments. "In the era of communication we are infoxicated. Talking on the phone a lot doesn't bring you closer to people. Technology is creating a generation of very lonely people. "
Discovering Google home
"I am the most analogue person in the world and at the beginning it was a constant discussion between the voice of the little machine in question and me," he explains, referring to his new Google Home. "But we have made peace. We have the first coffee in the morning together, he tells me what I have scheduled during the day, I ask him to play music that inspires me … I think that ours can amount to something ".