Technology in feminine – La Provincia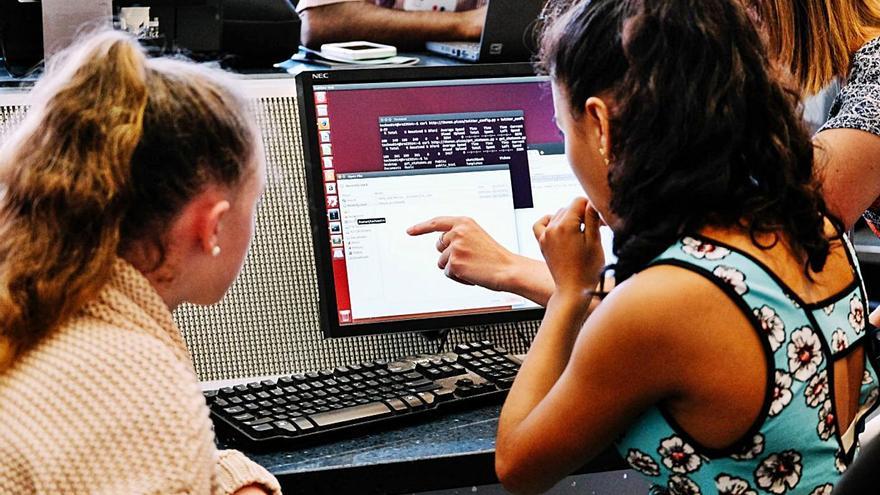 The Technovation Girls program develops entrepreneurship and promotion of technological vocations in girls from 10 to 18 years old, tutored through a mentor. She comes from Silicon Valley in the United States and her ambassadors in the Canary Islands are Jamila Diallo and Wenceslao Cárceles. Gran Canaria intends to motivate girls from different educational centers to bring them technology in order to show them that studying technology careers is not complicated and make them leaders in this field by helping them create their own projects.
Jamila Diallo explains that this program "was born 13 years ago in San Francisco as a result of the realization that there were very few women in the technological field. It is a contest that lasts four months where, in teams of two to five girls, they have to create a mobile application that solves a problem in their community ".
"We have appreciated that in the Archipelago there are very few girls who are related to technology. In a class of 100 students, such as computer engineering, maybe only ten are women ".
Here in the Islands it is intended to apply the project in Gran Canaria and Tenerife. "We are still in the process of recruiting girls. We have already registered about 30, between 13 and 16 years old. We are calling schools and institutes. We already have IES Schamann, which was the pioneer of the program where the first Canarian team, called Jam3 Company, participated. We also have IES Santiago Santana and Domingo Rivero. With the Covid problem, many centers are backing down and have no intention of showing the project to young women, "says the ambassador.
The 30 girls who are already listed in Technovation Girls Canarias have their mentors and have begun to create the application. "The Fernando Pessoa University is helping us in the process of recruiting mentors. They have distributed an email to all their students explaining the project. We plan to launch the campaign at the end of January. " Through the technovationchallenge.org page, girls can register for the project with the consent of their parents. "With an email account and password they are already on the platform."
"We are still recruiting girls; we have about 30 already registered, "says Jamila Diallo
The young women have to create a mobile application related to health, education, health, technology or the environment. "The mentor will be their guide and will motivate them during the four months of research because he will teach them to program, to form a business plan. If the project brings good results, it can be sold. For example, some girls in Madrid obtained such good results that a company invested in them and offered each one a million euros to study their degree and continue with the project ".
At the end of the process there will be a face-to-face regional competition if the situation with the Covid allows it. "If not, it will have to be done online. Prizes will be awarded, "says Diallo.
Worldwide there are about 155 countries participating in the program. In Spain there are "Madrid, Barcelona, ​​Aragon, Valencia, Murcia and the Canary Islands. These communities, except the Islands, have been applying the project for five years, while here we are making our debut. So now we have to look for sponsors, universities and colleges that already have other places ".