TECH tracks which are the most wanted profiles during the Covid-19 crisis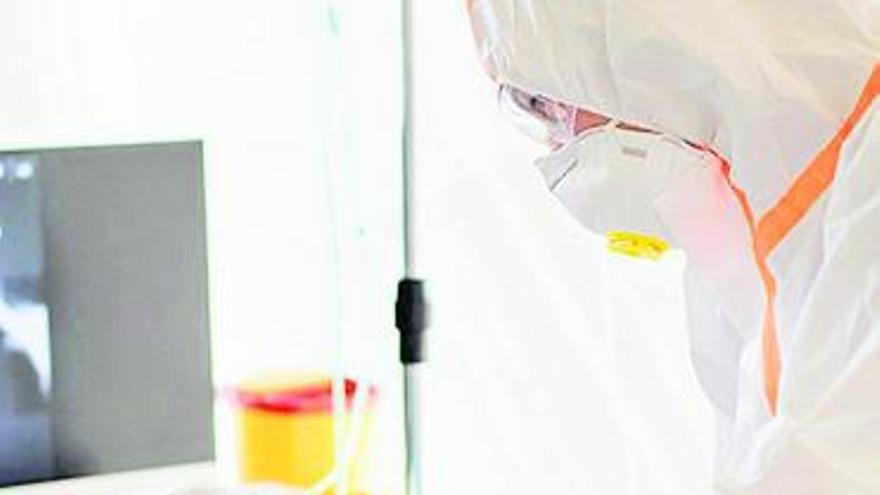 The new map of the labor market that is drawn after the pandemic indicates an exponential increase in demand in sectors such as healthcare and pharmaceuticals, cybersecurity, teleworking, logistics or online commerce, according to the report The Most Wanted That produced annually by Spring Adecco. The demand for professionals in these sectors experienced a notable increase in 2020, focusing on profiles that will continue to be essential in 2021.
"The objective of this type of report is to determine in which sectors and in which profiles there will be more job opportunities, detecting the most sought-after professionals and also the most sought-after. They are very valuable data, and they can help professionals who want to continue training to know which specialty may be more attractive in the labor market, thus obtaining a clear competitive advantage ", explains Ana de Fuentes, Director of Business Development at TECH Universidad Tecnológica .
In a year marked by the pandemic, health care was undoubtedly one of the sectors that increased demand the most in 2020. And more specifically Nursing professionals, a trend that had been occurring for a few years and that the health crisis Covid-19 has only accelerated. The functions of these professionals are becoming increasingly important, generating a great demand in health companies, both public and private, and creating employment opportunities in private and public hospitals, health centers, prevention services or mutuals.
The analysis especially highlights fields such as Intensive Care (ICU), Operating Room, Geriatrics and Hospitalization, as well as management and coordination positions, which require a more technical profile and greater specialization. In this sense, complementary training is becoming increasingly important, helping to establish salary bands that can vary from 26,000 to 50,000 gross euros per year, depending on the type of specialty and whether we are talking about a care or management profile.
The most valued
In addition to the most sought-after profile, the report distinguishes the most sought-after profile, which in the health sector falls to the Hospital Directorate. This figure acquired in 2020 a greater burden of responsibility, assuming the most important responsibilities and functions of direction, management and representation in hospitals and health centers. The manager profile demands skills such as leadership of complex teams, dealing with unforeseen events or decision-making, which is why it requires a professional specialized in management or business management areas through a master's or postgraduate degree; as well as specialized training in health or social health management. A complex profile that places the salary band between 60,000 and 70,000 euros gross per year.
As confirmed by De Fuentes, "changes in the labor market translate almost immediately into an increase in the demand for training, especially continuous and postgraduate training that allows professionals to specialize in order to adapt their curriculum and skills to new demands From the market". And the data managed by the person in charge of TECH confirm this increase, with an exponential growth in student interest that coincides with the areas highlighted in the report. "The health branch was undoubtedly the star sector in 2020, with special prevalence of interest in Nursing programs, and in everything related to Emergency Services, Infectious Diseases, Intensive Care or Operating Room, in addition to Health Management, which it is becoming increasingly necessary ", he details.
The tendency
"It had been looming for years," as he points out, but it was the emergence of Covid that has made protocols and ways of acting against infectious diseases an essential priority in the health system. "Services such as the Emergency Department require a special qualification that allows professionals a faster and more efficient intervention capacity, especially in the case of infectious diseases, which require rapid intervention to avoid the spread and danger to professionals and for the rest of the patients ", recalls De Fuentes.
It also does not come as a surprise that one of the most sought-after profiles in the health sector is that of the Hospital Directorate. "Healthcare and hospital management has been revealed for some time as an essential tool to achieve health efficiency, but it has been the pandemic that has focused on this very necessary and complex profile. The bet happens because our students, who in a high percentage are active professionals and with previous experience, have access to well-designed and updated training programs, in which they can acquire skills in the areas of leadership and management, with a clear focus. in leadership and decision-making ".