Tebas works so that "in a not too distant time" LaLiga matches will be played in the United States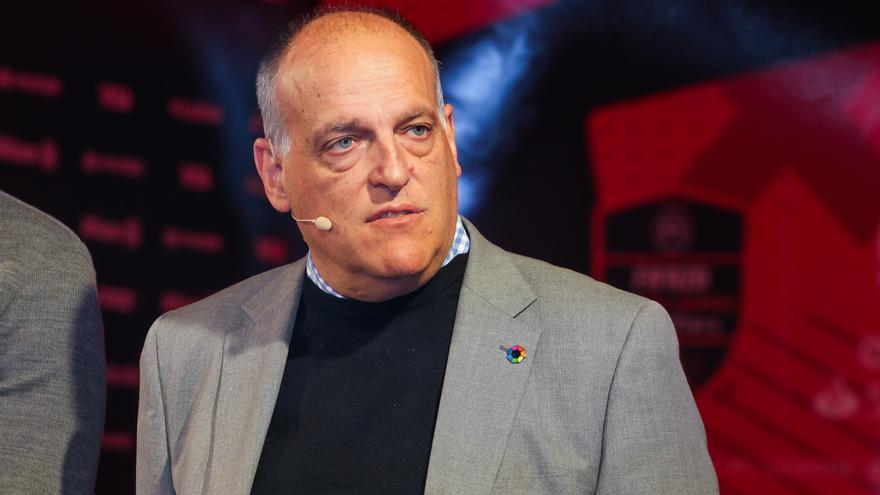 The president of LaLiga, Javier Tebas, has trusting that "in a not too distant time" USA host a match of the Spanish competition and with the participation of "some great club", something that it already tried in 2018 with the frustrated Girona-Barcelona in Miami, since North American fans "deserve a top-level game."
This was expressed by Thebes during the presentation of the agreement of The league with ESPN, a channel owned by Disney which will broadcast the 380 annual LaLiga Santander matches in the United States for the next eight seasons.
"It is difficult to carry the classic to the United States because it is the most important club match in the world, but this agreement does increase the chances of taking another match in official competition. We are trying and I hope it will happen in a not too distant time because the United States deserves an official LaLiga match with one of our great clubs. Some year the Barcelona and other seasons the Real Madrid, or Atlético de Madrid or others, but of course we are going to do it. We have already tried and we will continue to do so. Our fans in the United States deserve a match of the highest level, "claimed Tebas in a telematic appearance.
In addition, the president stressed that this agreement with ESPN "It shows the strength of national competitions." "It is not necessary to stay in new and invented competitions saying that the world of football is not generating. It is not true. The best company in the United States in the world of sports wants to broadcast LaLiga. This reinforces our position as a league against what some Super League clubs have said, "he said.
Regarding the international expansion of LaLiga in recent times, he clarified that his "obsession is not to overcome the Premier"." It is to grow us. In recent years we have approached the Premier in the United States and in other parts of the world, but our obsession is for LaLiga to grow. Surely within eight years we will be closer to the Premier, "he valued.
In addition, Tebas celebrated that "being associated with ESPN and Disney it gives you that extra touch of quality in the soccer industry in the United States. " "I think we are going to have more capacity for exposure and promotion with ESPN, we know that it will help a lot to be present in many aspects of our fans with the United States," he concluded.