Tebas: "Barça takes the Cup of losses"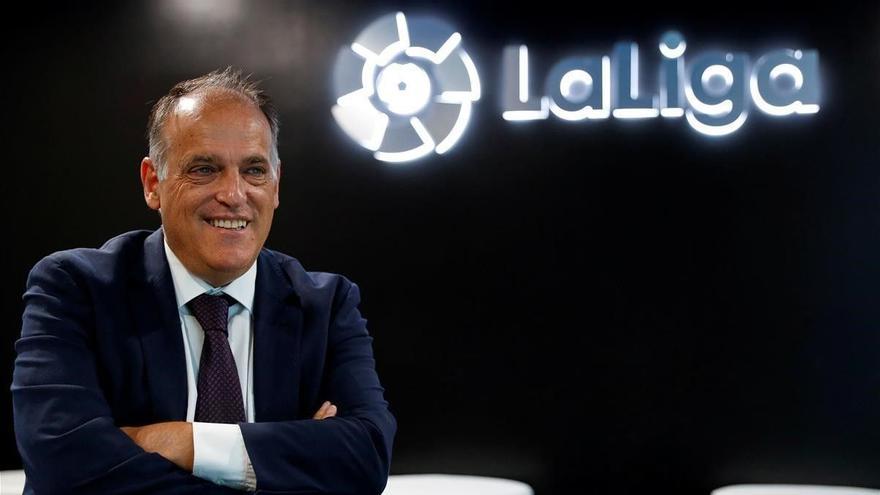 "So they can enroll Leo Messi there will have to be salary reductions". That's how blunt it has been Javier Tebas, which has warned that there will be no exceptions to make it easier for the Barça star to continue in a Barça who has won the "Cup of Losses", as defined by the president of LaLiga.
"Of the 700 million losses expected for 2020-21, Barcelona is almost half. That gives an image that the rest of the big clubs do not add so much. The Real Madrid has made an effort because its figures are very far from those of Barcelona", he pointed out in the presentation of the economic and financial report for the 2019-20 season.
After commenting that the Barça club had "exceeded" its wage bill, he stated that it will now have to "make a significant effort" if it wants to continue to count on its lighthouse. "I hope he incorporates Messi, but if he does, he will have to cut back on the other side. The rules are what they are. They will not change. We are not going to make 'ad hoc' rules on the Messi issue, "he assured.
Tebas has valued that Barça had always pushed its salary limit to the maximum and that "when the economy has caught pneumonia it has not been able to absorb this loss of income. "With a very important reduction in their wage bill and a debt restructuring it will return to a good situation, although not the one of three or four years ago, in the market ".
The head of LaLiga has contrasted the covid management of Barça with that of Madrid. "The one that has best managed the issue of the pandemic in this ruin of football, in which I do not include him, is Real Madrid. I would rate it as excellent. Of the great clubs in Europe, the best."