Team Trek sets aside a cyclist for supporting Trump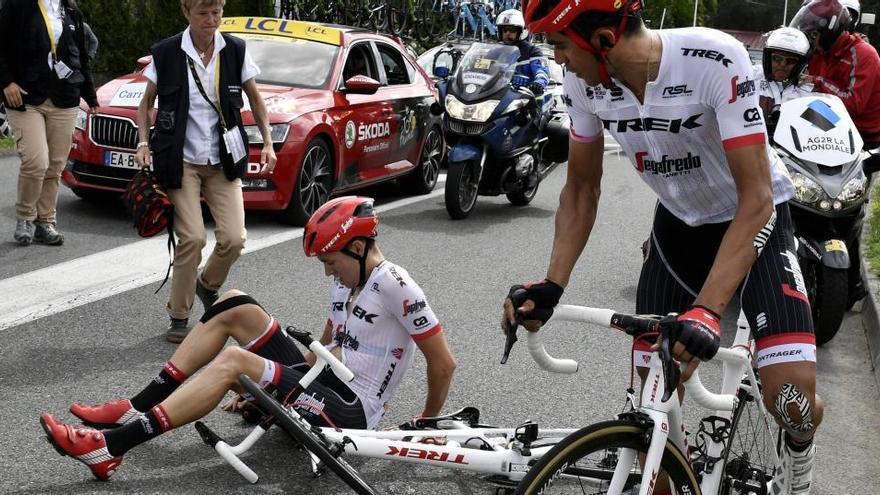 The Trek Segafredo has decided remove American running back Quinn Simmons from team "until further notice" for some tweets in support of the president of the United States, Donald Trump, with the electoral campaign underway, which the formation considers "divisive, inflammatory and damaging for the team, professional cycling and the future of sport."
"Trek-Segafredo is an organization that values ​​inclusion and supports a more diverse and equitable sport for all athletes. While we support the right to freedom of expression, we will hold people accountable for their words and actions. ", has commented on the training in a statement.
Simmons, 19-year-old runner, commented on twitter last Wednesday an opinion of the journalist and cyclist commentator José Been on the upcoming American election in which he said:
"My dear American friends, I hope this horrible presidency ends for you. And also for us as (former?) Allies. If you follow me and support Trump, you can go. There is no excuse to follow or vote for the vile, horrible, man ", to which Simmons replied "bye" with a waving black skin tone hand emoji.
When he referred to Simmons as a "Trumper" in a reply, he replied: "That's right" with an emoji of an American flag.
There was a heated reaction on twitter with some referring to the emoji used by Simmons as a form of racism and suggesting that they would no longer purchase a bike from their trade team's main sponsor, Trek Bikes. Some also said Simmons should leave the team.
The Trek-Segafredo team came on stage stating that it does not tolerate comments or actions from its runners who add to the "divisive" conversations.
" The team work with Quinn to help you understand the proper tone of conversation it must keep an athlete in their position, "Trek-Segafredo said on twitter.