Tchouaméni, a lover of books and the NBA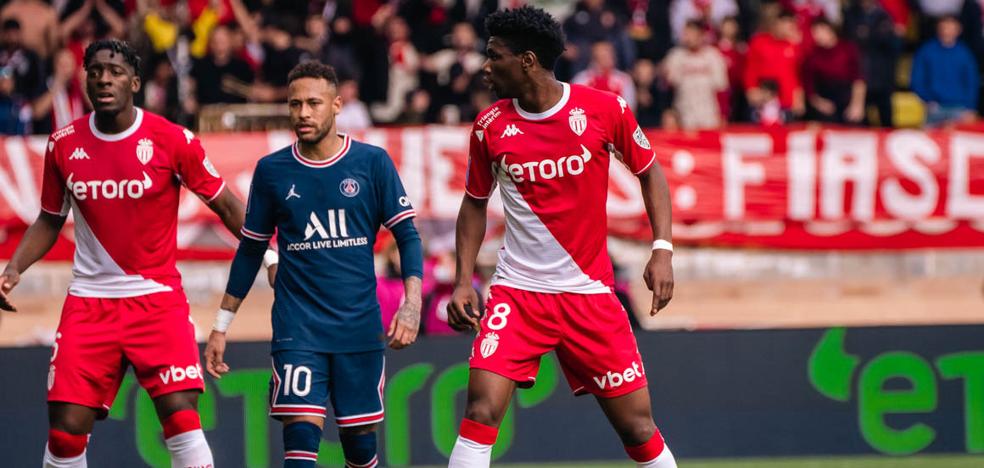 real Madrid
The French midfielder, only 22 years old, faces his first stage away from his homeland
France is in fashion. Once again, the eyes of Real Madrid have been on the neighboring country. If just a year ago Camavinga landed in the capital of Spain, now Aurélien Tchouaméni has taken over. All this without forgetting the soap opera with Kylian Mbappé. That torrid romance that ended up breaking up and with the French star staying in Paris. But Florentino Pérez already had another plan in his mind.
Born 22 years ago in northern Ruan, a city two hours by car from Paris, and of Cameroonian descent, the eldest of the Tchouaméni did not take long to incorporate football into his life. At only five years old, he already wanted to follow in the footsteps of his father, an executive in a large pharmaceutical company, who was part of its team. From a very young age the round was his great passion, but his parents, far from it, were going to allow him to forget about his studies. Thus, Aurélien can boast of his scientific baccalaureate degree.
Books, unlike other colleagues, have always been very present in the life of the brand new Real Madrid signing. Some have even qualified it as a 'bookworm'. The already merengue midfielder, an NBA fan because of his admiration for the United States, has admitted on more than one occasion to discover the inspiration and motivation in reading to transfer it to green. He shows that football and books can marry.
Psychology, key pillar

Psychology has been another aspect that the young Aurélien Tchouméni has never wanted to forget. Mental health has not been something that the footballer wanted to leave aside, working on this facet with Cédric, his psychologist. "Before each game we discuss the objectives of the meeting, everything that happens around it, the management of emotions as well. Being focused on what you can control is very important and it helps me a lot", the French player has come to confess from time to time.
Estranged from his family from an early age, his rise to fame was not easy. When he was only 11 years old, he moved to Bordeaux, while his family moved to Lyon, to continue on his way in search of the long-awaited dream. Stage of which he does not keep the best memories of him, feeling for the first time the family loneliness. Aspect, this, that forced him to mature at such a young age while others enjoyed the company of his parents.
If Bordeaux marked him in his career, Monaco will never leave his retina. He landed in the Principality after crossing the more than 800 kilometers that separate him from Bordeaux, the town where he had taken his first steps at a professional level. All this, nothing more and nothing less, just a month before the pandemic, which is still in its last throes, broke out and the world of football was paralyzed. Two and a half courses -coronavirus involved- in the Monegasque team that have finished tanning Aurélien before reaching the European champion.
In Monaco, in the summer of 2021, he was going to experience one of the most malicious episodes of his incipient career. It was on July 3 in the middle of the preseason when Tchouméni was the victim of racist shouting in a friendly match against Red Bull Salzburg. Despite the cruelty of the situation, the new member of the Madrid family did not get angry, although he did not hesitate to complain about the despicable matter. "Why can a game be stopped if a player is offside, and not the same or another game when the spectators put on a show with racist shouts and chants. Racism should not be accepted. Diversity is the most precious thing in the world », he pointed out after the game.
Although, what he will surely never forget is a phrase from his mother when he was little: «If you want you can become a gardener, but if you want to be a gardener, I want you to work in the most beautiful castle, that you simply be the best at what you do ». Probably for this reason, among many other reasons, he now does not want to fail his family.