Taxi drivers file their complaint against Uber and Cabify for up to eight crimes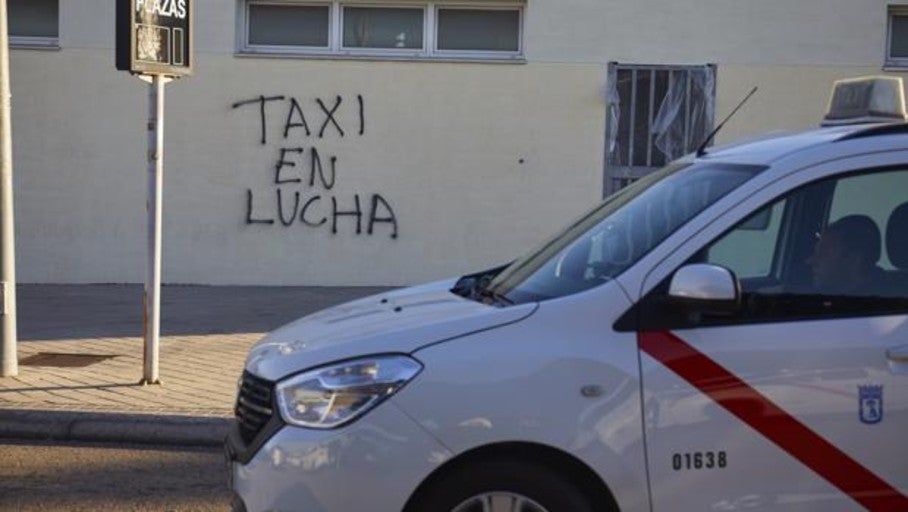 MadridUpdated:
The Integral Taxi Platform (PIT), which coordinates more than 2,000 taxi drivers, has filed the complaint file against Uber and Cabify for eight alleged crimes when considering that the judge responsible for the file, María Tardón, cannot be impartial with the complainant lawyer, Elpidio Silva.
The head of the Central Court of Instruction No. 3, María Tardón, filed on October 3 the complaint filed in May by the taxi drivers, estimating that it started from a "false premise, which is to consider that it has occurred in a free and unregulated market."
The magistrate rejected that these companies of VTC-tourism vehicles with driver- would have manipulated the price of services at will, because "in this sector of urban mobility passenger transport there is no free competition", since "it is the Administration that sets the conditions and rates".
Now, taxi drivers claim among other arguments that la magistrate is not impartial, since the lawyer representing the taxi drivers is the former Elpidio Silva, suspended from his duties in 2014 after the decision of the Superior Court of Justice of Madrid to open an oral trial for prevarication, among other crimes, during his investigation of the case of Miguel Blesa, former president of Caja Madrid.
The now magistrate of the National Court was away from that cause after knowing that he had been part of the Assembly of the Madrid box during the term of Blesa.
The resource
In its appeal, Elpidio Silva Abogados has also rejected that in the sector of passenger transport in urban mobility no free price competition, as the magistrate pointed out in her file car.
Such affirmation, has indicated the resource, does not conform to reality, since in this area free competition concurs of prices, both with respect to the tariffs and the transmission price of the authorization authorizations.
For the taxi driver group, lPrices are likely to be altered "deceptively", as in fact happens as a result of the "criminalized" proceeding of the defendants; the argument that "there is no possibility of price manipulation in an intervened sector" cannot be admitted, since the VTC sector is not intervened.
Taxi drivers have attributed the two VTC companies since the massive scam to crimes against the Public Treasury, the violation of workers' rights, unfair administration, money laundering and alteration of prices under deception. EFE
. (tagsToTranslate) taxi drivers (t) resort (t) file (t) complaint



Source link