Taxi drivers and the rest of passenger transport will demonstrate this Sunday for the rise in fuel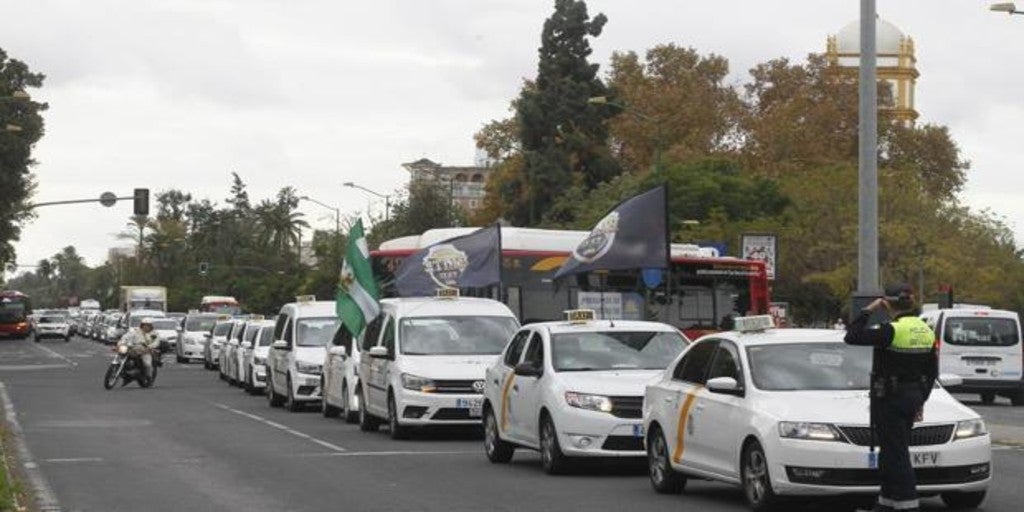 William GinesFOLLOW, CONTINUEMadrid Updated: 03/22/2022 16:25h
Keep
Related news
The mobilizations spread throughout the transport sector. While truck drivers celebrate their ninth consecutive day of unemployment this Tuesday, taxi drivers, rental car drivers, ambulance drivers and bus drivers have just announced that they will hold a demonstration on Sunday in Madrid to protest the impact that the rise in energy is having in the transport.
The passenger department of the National Committee for Road Transport (CNTC) plans to meet before that with the minister of the branch, Raquel Sánchez. A meeting that will take place on Wednesday and in which the department will demand measures to solve "the critical situation that the sector is going through due to the exponential rise in energy prices."
This has been confirmed by the president of the National Taxi Association (Antaxi), Julio Sanz, an association that represents the interests of the taxi in the CNTC, and that
will transfer to the minister
of situation that crosses the sector. Sanz highlighted that "the exponential increase in energy in recent months is having a very worrying effect on road passenger transport, which, if it continues along the same lines, will have serious problems maintaining itself."
"We know that the situation is generally complicated, but we trust that the Executive will use the resources at its disposal to guarantee the survival of this type of transport that provides service to all of Spain," added Sanz.
The intention of the union is that the Government put into operation measures similar to those adopted with the transport of goods. This Monday, the Executive promised to launch a new package of aid for the sector that will cost 500 million euros and among which is the bonus for professional diesel. According to industry sources, some 250,000 trucks will benefit from this initiative.