Tax revenues soar almost 8% until September | Economy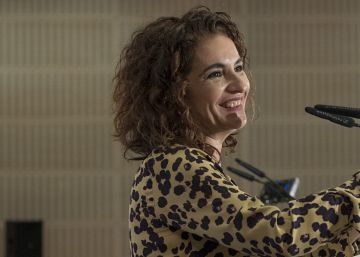 The public coffers are overflowing. The tax harvest until September is being generous. The tax collection increased by 9.5% in September, according to the data published this Tuesday by the Tax Agency. During the first nine months, revenues advanced at a cumulative rate of 7.9%, almost three times more than the Spanish economy grows.
The data is distorted by the effect of the Immediate Information System (SII) -a real-time VAT settlement mechanism-, whose entry into force last year caused an accounting deficit. Still, the revenues ride at a gallop. "The growth of revenues this year is mainly due to the good performance of income tax and VAT," says the monthly report of the Tax Agency. Continues: "In the first case (IRPF), income was already growing at a good pace since the beginning of the year thanks to the creation of employment and the improvement of the average salary, elements that, together with a higher effective rate, promoted the increase of the retentions of work ".
Precisely the income tax increased by 8.1% between January and September. The increase has been accentuated in recent months by the increase in the salaries of public servants – when the salary increases the withholdings on account of Income Tax – and the rise in pensions. Contributions of VAT and corporate tax are also advancing at a good pace, although more moderate than the IRPF.
The low deficit
The power of the revenue is helping the Government to reduce the public deficit in recent months. "In the first nine months of 2018 the state deficit fell by 22.6% to 13,245 million euros," the Ministry of Finance explained in a statement.
The Ministry has also published the consolidated budgetary balance of all Public Administrations, excluding Local Corporations. This deficit reached 23,674 million. In terms of GDP, the deficit is equivalent to 1.95% in August, a 14.6% lower registered in the same period of 2017.